REITs Shine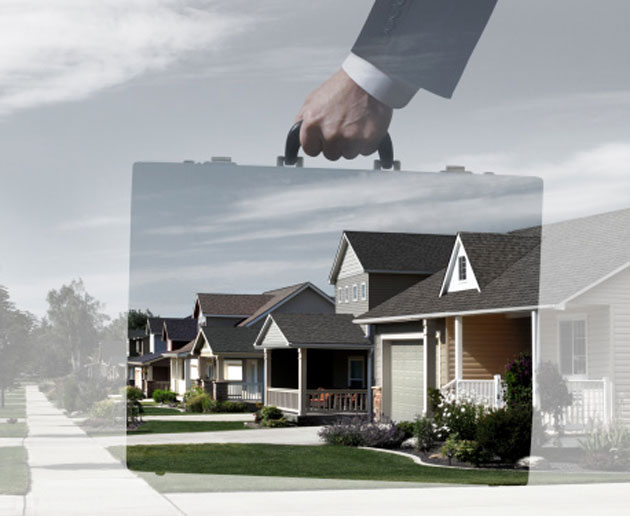 Real estate investment trusts are off to a good start in 2015. Can they keep up the pace?
It's been a good year so far for real estate investment trusts (REITs) and it could get better still. As of the close of trading on Feb. 19, the S&P/TSX Capped REIT Index was showing a year-to-date gain of 7.4 per cent, double the advance of the TSX Composite to that point.
The move has been powered mainly by the drop in interest rates, particularly the Bank of Canada's surprise cut to its target overnight rate by a quarter point. Low interest rates are good news for REITs in two important ways.
First, they reduce borrowing costs. REITs are heavily leveraged, using financing to acquire and maintain their real estate portfolios. The lower the rate, the less a REIT has to pay in interest charges. That cost reduction can be significant when you consider a typical REIT will carry hundreds of millions of dollars worth of debt.
Several REITs have already announced plans to redeem some of their outstanding debt and refinance at lower rates. RioCan (TSX: REI.UN), for example, announced it is paying off its US$100 million issue of series N debentures, which paid 4.1 per cent, and the C$225 million series O debenture issue, paying 4.499 per cent. In their place, the trust is issuing C$300 million in new series W debentures at 3.287 per cent. On amounts of that magnitude, the interest savings are huge.
RioCan isn't alone. Calloway REIT (TSX: CWT.UN) announced on Feb. 6 that it is issuing C$160 million worth of series N debentures at 3.556 per cent interest and using the money to retire other debt including its series B debentures paying 5.37 per cent. Around the same time, H&R REIT (TSX: HR.UN) said it is issuing US$125 million worth of series J debentures that will bear interest at a rate equal to the three-month LIBOR plus 108 basis points. Here again, some of the proceeds will be used to retire existing debt.
The second rate factor boosting REITs is the spread between safe government bonds and the yields offered by trust units. Because of the higher risk inherent in REITs, investors want a commensurate return for their money. If safe 10-year government bonds were yielding, say, 5 per cent, few people would consider investing in REITs that paid about the same. But with the benchmark 10-year bond recently yielding 1.45 per cent, the payout from REITs looks very attractive – so attractive in fact that share prices have been rising, pushing yields down.
Many REITs are also benefitting from the sharp drop in the price of oil, which reduces one aspect of their operating costs. But there are exceptions. The Alberta-focused REITs such as Boardwalk (TSX: BEI.UN) have not gained from the interest rate decline because of concerns that a slowdown in the province's economy will hit the real estate market.
Some shopping mall REITs have also been negatively affected by the announcement that Target is pulling out of Canada.
Here's a look at how the REITs on our Income Investor Recommended List have fared so far this year. It's worth noting that some of the best performances have come from the REITs that have been most aggressive in debt refinancing.
| | | | |
| --- | --- | --- | --- |
| Security | Price Jan. 1 | Price Feb. 20 | Gain/Lossper cent |
| AP.UN | $37.44 | $39.42 | + 5.3 |
| BEI.UN | $61.54 | $60.02 | – 2.5 |
| CWT.UN | $27.30 | $30.45 | +11.4 |
| REF.UN | $45.79 | $46.77 | + 2.1 |
| CRR.UN | $12.92 | $13.46 | + 4.2 |
| DRG.UN | $8.57 | $9.12 | + 6.7 |
| HR.UN | $21.73 | $23.49 | + 8.1 |
| MST.UN | $12.22 | $13.76 | +12.6 |
| NPR.UN | $23.77 | $25.12 | + 5.7 |
| AAR.UN | $4.44 | $5.02 | +13.1 |
| REI.UN | $26.43 | $29.37 | +11.1 |
Gordon Pape is Editor and Publisher of the Internet Wealth Builder and Income Investor newsletters. For more information and details on how to subscribe, go to www.buildingwealth.ca.