The Best of Friendship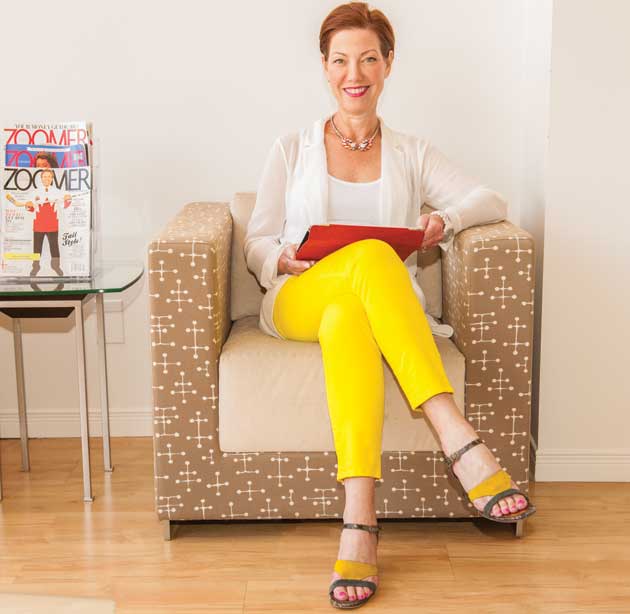 It was the kind of reunion that felt like no time had passed since our last meeting. But it had been years since I last saw Ruth and Joe. We used to be very close. Ruth and I went to the same small high school in Montreal, and we've known each other since the eighth grade. I met Joe at a youth conference a day or so before Ruth did. We were all 16 at the time. They've been together ever since. We were at conferences and summer camps together. Ruth and I were roommates for a year in Israel, so Joe was basically a roommate, too. Then, we were all together in Toronto for awhile. I went to Montreal for their wedding. I think it was 1980 or 1981 because I'm pretty sure it was the year I lived in New York.
We stopped seeing each other, but it wasn't a case of losing touch. What is it about the nature of female friendships that makes them so fraught? Because the problem was never Joe – he's easy-going, warm and friendly. But with Ruth, I often felt more like a suitor on a short leash than a girlfriend. I have very distinct memories of two friendship-ending moments. You'd think it would take something pretty dramatic. But it was the opposite.  I remember hanging up the phone after calling from my apartment in Minneapolis, Minn., where I was a broadcast news reporter. It struck me that Sunday afternoon that I was always the one who made the effort. It was a familiar thread running through the friendship since forever. Some time passed; Ruth and Joe moved to Vancouver, and I moved back to Toronto. One night I went out to a club with friends, and there they were. They'd been visiting family for more than a week and hadn't called. That was it for me.
It seems like a trivial pretext to end a relationship that had lasted almost half my life. I was "right" to the extent that, after I stopped calling, Ruth never tried to pick things up. By the time I pulled the plug, I honestly didn't care anymore. There were no tears or fights. It passed lightly. Too lightly, I think now.
Over the years, there were plenty of opportunities to reach out to each other. I have a brother in Vancouver, Ruth has a sister here. We asked after each other. We chatted at a high school reunion; she emailed when she learned I had breast cancer. That was the extent of it until a few months ago. They bought tickets to a fundraiser in Vancouver where I was giving a speech. Ruth got in touch beforehand. We talked at the event and then had dinner at their home the next night. There was no big explanation or reconciliation. It just seemed perfectly comfortable and natural. It felt like the old friendship it should have been. The essence of it didn't strike me until I looked at the pictures of their three grown daughters. I had never met these girls, and that's just nuts.
The last time I had a full-on blowout with a female friend, it was at her instigation. She was definitely a friend of the "frenemy" variety, so I doubt the door would be open even if we hadn't said the things we did. I have other long-standing close friends who can be prickly, and so can I. So we sometimes take breaks from each other, without much explanation. It is a strangely passive-aggressive way to handle things, given that I don't normally shy away from confrontation. But it means we can just pick up where we left off when we're ready.
At this age, I understand how precious old friendships are. Yes, some have to be broken. But it is so important to nurture and revive the ones worth keeping. On the one hand, I have a few core friends who have been there for decades. We have made pacts to take care of each other, up to and including plucking stray facial hair, if that becomes necessary. But in addition to those bedrocks, there is also a constantly shifting landscape of partnerships and alliances, feuds and jealousies among women. It's not that different from what went on when we were in the schoolyard. All the more reason to hang on to those we actually knew in the schoolyard.
Ruth and I have promised to stay in touch. And I hope I'll soon meet those three beautiful daughters.