FIRST TAKE AT TIFF 2013 DAY 7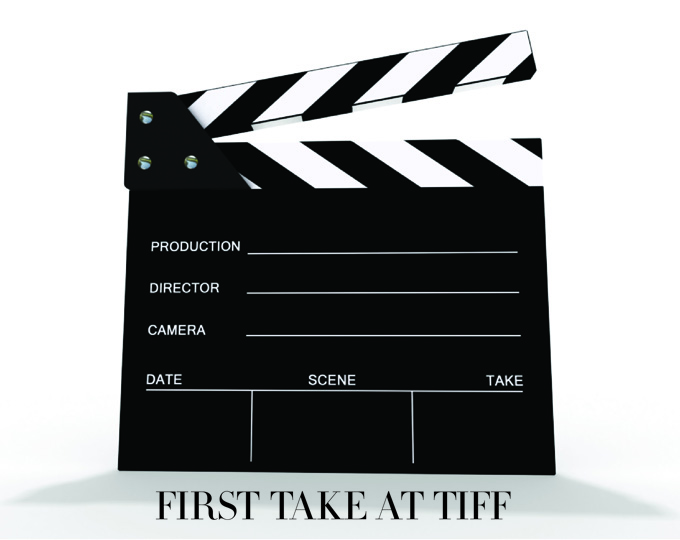 As TIFF enters the final stretch for another year (at least for those of us at the press screenings, as there's only one full press day left), I noticed less people around the Scotiabank Theatre today, though that means there were probably only a thousand instead of two thousand folks there. For the second time this festival though, the press and industry screening for Gravity (or as the Vancouver Sun calls it, "Galaxy") had a massive line to get in, to the point where you feel sorry for people in line for rush tickets.
So far the biggest lines I've seen at TIFF were for Gravity and August: Osage County – two movies whose marquee stars are firmly among the 45+ set. Just saying…
* Funny moment at my morning screening (though it started out on the wrong foot): as has happened in multiple screenings this festival, latecomers were let into the theatre after the film had started and left to wander in the dark, talking to each other and disrupting the film.
One woman squeezed into my row and sat in the seat beside me. She was fumbling with her multiple bags, muttering to herself, and ultimately annoying the heck out of the girl on the other side of her, who she employed to help find her purse after it presumably fell under the row in front.
As it turns out, the purse was right beside her seat the whole time, and she just didn't see it. So she thanks the girl for helping, fixes her purse and the rest of her bags neatly on the floor, picks up her popcorn and places it in her lap, and then promptly falls asleep for the entire movie.
And on a happy note, by the end of the day I'm pleased to say the TIFF staffers were walking people into the theatre with flashlights and seating them personally.
* Kevin O'Leary of Dragon's Den fame was spotted walking around the theatre – no word if he was there to simply take in a show or invest in one.
Check back here every day for daily TIFF logs and reviews, as well as on Twitter at @Zoomer and @MikeCrisolago