The Singing Great-Granny!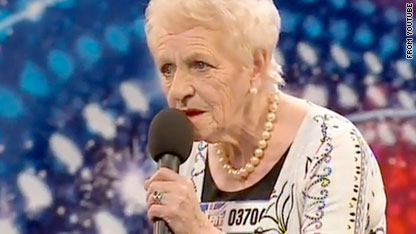 Janey Cutler is the new budding star on Britain's reality television show, Britain's Got Talent. Cutler has been pegged as the next Susan Boyle at the age of 81. Coincidentally, Cutler was discovered in Glasgow, Scotland – the same city where Boyle was discovered.
The mother of seven, grandmother of 12 and great-grandmother of four had such a strong performance singing "No Regrets" that it had more than 800, 000 hits by Tuesday morning at 10 a.m.