Happy Birthday to the Father of Fairy Tales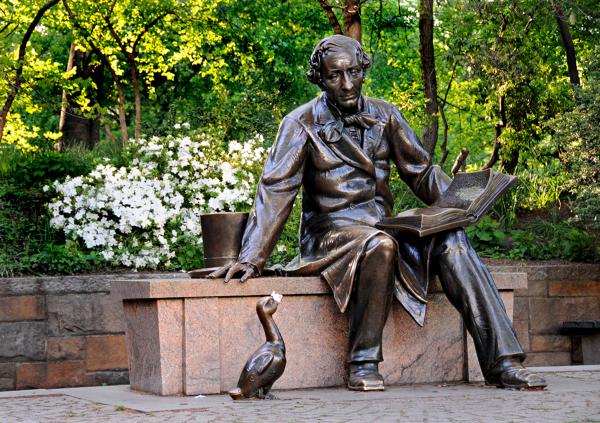 It's International Children's Book Day in honour of Hans Christian Andersen, born in Denmark on this day in 1805. Children around the world, not to mention Walt Disney Pictures should give thanks for his legacy, the Danish author, poet and fairy tale writer penned such classics as Thumbelina, The Little Match Girl, The Ugly Duckling, "The Little Mermaid", "The Emperor's New Clothes" and "The Princess and the Pea" just to name a few.
Statues dedicated to the beloved writer have been erected around the world, perhaps the most famous being that of his Little Mermaid in the harbour of Copenhagen. His relevance seems alive and well with a Chinese theme park devoted to his fairy tales and literary prizes in his honour awarded to the likes of Harry Potter creator J.K. Rowling. Never let it be said that the business of fairy tales isn't a serious one.