The Iconic Maya Angelou Turns 84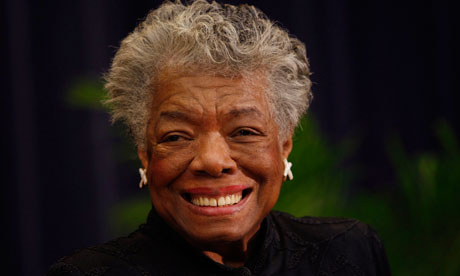 "Your life is much more important that you can imagine – it is your first treasure."  —Maya Angelou
The renowned American author and poet was born Marguerite Ann Johnson on this day in 1928 in St. Louis, Missouri. She counts Oprah Winfrey and President Bill Clinton among her admirers – in 1993, she recited her poem "On the Pulse of Morning" at the President's inauguration becoming only the second poet to do so since Robert Frost at John F. Kennedy's inauguration.
An artist in every sense, Angelou won a scholarship to study dance and drama in San Francisco as a teenager – although she dropped out of school, her creative self emerged and took Angelou (her adopted stage name) to New York to study dance, across Europe as an opera singer, to Cairo where she worked as an associate editor then on to Ghana with stints as a features editor, freelance write, radio broadcaster and theatre actor, to Hawaii where she resumed a singing career and eventually to New York where she focused on writing. Angelou emerged as one of the most celebrated writers of her time with accolades that include more than 30 honorary degrees, the Presidential Medal of Arts, three Grammy Awards – one of which for the inauguration recitation and a Pulitzer Prize nomination for the 1972 Georgia, Georgia screenplay – the first by an African American woman to be filmed.
Not just a prolific artist, Angelou was a fervent activist during the civil rights movement, working with both Malcolm X and Martin Luther King Jr. She met King after one of the civil rights leader's speeches in 1960, inspiring her to fundraise for King's efforts towards the movement. King's subsequent assassination on Angelou's 40th birthday, 44 years ago today, is said to have been devastating for the author.
– Tara Losinski