CanNam Electric Ltd.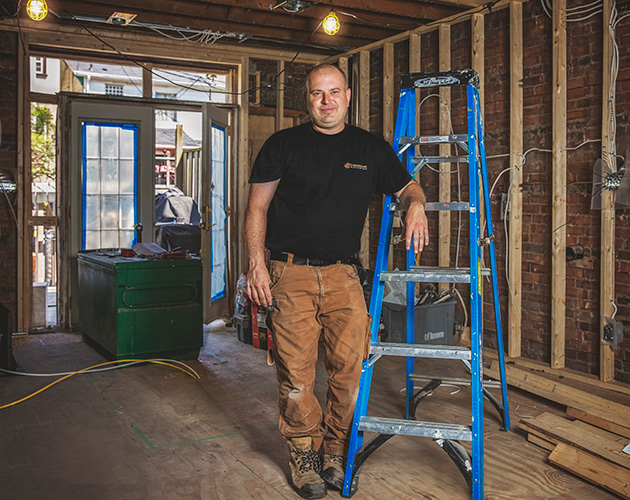 Adam Price, Electrician – Construction and Maintenance
For more than 20 years, Adam has been doing residential, commercial, and industrial electrical work across the Greater Toronto Area. His own business, CanNam Electric Ltd., which was founded in 2010, is known for providing honest, fair, and high-quality services. "I always try and leave my customers happy," he says.
Adam doesn't cut corners because he likes to keep a clear conscience that he's done the job right. "The number one thing that keeps me motivated to do good work is just to go home and sleep at night," he says.
Adam is also helping an apprentice obtain Red Seal certification. Having a Red Seal, which is administered by the Ontario College of Trades, means that a tradesperson can work anywhere in Canada without further training or additional testing. He explains that the seal recognizes the schooling and the effort that separates them from those without it. "When you're in a trade that isn't covered by Red seal, anyone at any point in time can walk in, work for a few months, might gain the skills needed to do that job, and could take a person's job. But with us, you know, the road is long and some people get scared to even try to travel it."
Listen to Adam's segment on Fight Back with Libby Znaimer from June 6 here.
Call Adam at 416-894-8977 or visit his website www.cannamelectric.com