Watch: Two Chicago Cubs Fans, Two Heartfelt Stories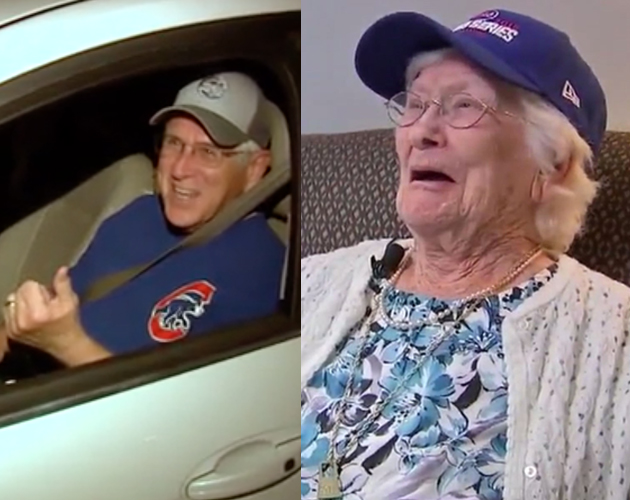 From a 108-year-old "long-suffering fan" to a son paying a visit to his father's grave, the emotional stories of these Chicago Cubs fans have touched thousands.
At 108 years old, Hazel Nelson was the true definition of the "long-suffering fan." But that all changed earlier this week when her beloved Cubs won their first World Series title since 1908.
"This year I've been pulling [for them] like crazy," said the Sunapee, New Hampshire resident.
Hazel's lived through two world wars, the invention of the automobile and the Great Depression, but witnessing her Cubs win the pennant had somehow eluded her. Until now.
But she's more than grateful to be around to see this recent victory. "Don't ask me how I got [to this point]," she laughs. "I say the band of angels coming after me got lost."
Meanwhile, a North Carolina man made national headlines when he drove 650 miles to listen to the Cubs game at his father's gravesite.
The 68-year-old Wayne Williams lost his beloved father back in 1980 and vowed to his dad that they would be together when the Cubs won the World Series title.
True to his word, Williams packed a lawn chair, flashlight and Cubs banner into his car and drove from his home in Wake County Greenwood, Indiana, to where his father is buried.
"He would have said, 'I told ya, I told you they woulda won,'" Williams told reporters, referring to his father.