Admirers of Style Icon Lee Radziwill Flock to $1.26-Million Auction of Her Belongings
Princess Lee Radziwill was voted one of the World's Best Dressed Women in 1962. Photo: Bettman/Getty Images
As one of Truman Capote's beloved inner circle of elegant "swans," Lee Radziwill was used to attracting attention. Eight months after her death, admirers of her style flocked to Christie's New York where The Collection of Lee Bouvier Radziwill was auctioned off to buyers from 27 countries, earning $1.26 million U.S.
It included photo albums with a picture of Radziwill and her sister, First Lady Jackie Kennedy, on a camel on a 1962 visit to Pakistan, as well as furniture chosen by her favoured interior designer, Renzo Mongiardino, and a garnet and amethyst ring that sold for $25,000. 
After Radziwill died in February at 85,  we published the following story on an iconic style era still referenced on runways, in film and in the pages of books:
With the deaths of both Radziwill and Karl Lagerfeld coming within days of each other, in February, followed swiftly by the passing of Marella Agnelli, one literally heard the air going out of the glamour balloon. And, yet, while much has been made since about their combined fabulousity, in that usual end-of-era manner lingo, it would be remiss to reduce any of the three — the stalwart Chanel designer, and two perennial "swans" — as mere stick-figures of fashion. Rather, what we were really mourning and still cling to is history itself, Lee, Karl, and Marella being one of its most enduring narrators.
Getting as close to the idea of this notion as I have seen, Vanessa Friedman, in the New York Times, exploring the idea of "taste," said that Radziwill – as the woman who outlived her sister, Jackie Kennedy Onassis, by more than two decades – represented "a  time when "influence" implied soft power that emanated from a unique and alluring point of view on the world. When the term did not have a commercial or cynical cast…"
But there is more: beyond the spectre of that tight chignon that Radziwill worked until the end, or those faded  pics of her riding an elephant with Jackie during a Camelot-set trip to to the subcontinent  – what was now – poof! – gone was one of the last remaining people who could tell us something, for instance, about attending the famous Black & White Ball thrown by her frenemy, Truman Capote, in 1964. That infamous night when the "beads from her gown" showered the dance floor that night, as the woman who wrote a whole book about that party, Deborah Davis, described in Party of the Century.
Her social register peers from that time — the likes of Babe Paley, C.Z. Guest, Kay Graham, and Gloria Guinness — long ago faded from view, of course, but Radziwill, who once wrote a book called Happy Times, never did. Forever a cord to history, she remained notably connected to the currents of the present, as most truly interesting people are — as evidenced by her continuing front-row sightings at Paris Fashion Week shows, and supported by the succinct group of mourners who turned out for to pay their good-byes as her hearse arrived at the Frank E. Campbell Funeral Home. See: young friends like Sofia Coppola and Marc Jacobs.
If beauty was her impetus, genuine curiosity was her trade. And just by being, she was a nostalgia delivery system, as even the choice of St. Thomas More represented: the same place of worship where the funeral for Jackie was held, and where she had had a Mass offered for John F. Kennedy every November 22nd on the anniversary of his death. Where, 20 years ago, JFK Jr. and and his wife, Caroline, were also sadly memorialized.
Be it the fact that Lee was a woman who happened to be inside the White House during the Cuban Missile Crisis, or was one of the first people to make Montauk "cool" during that Peter Beard phase of hers, she was a muse alright — a muse to history.
An undercurrent felt, too, in all the reminisces I read about Lagerfeld. Having long thought of the Chanel whiz as not just a designer, but a conservationist of sorts, it was an idea honed even further when I interviewed the creative genius lurking beneath those thick black sunglasses for Zoomer, a few years back.
Although Karl never met Coco Chanel — amazingly! — he'd been a steward of the legendary French designer's legacy since taking over her atelier, way back in 1983. Then – a decade-plus after Coco's death — as I wrote at the time, "the brand had lost much of its cachet, and Karl set about reviving it, making it his business to know everything about Coco, using her life as signposts and riffing on all that she represented." Season after season after season.
In this way: to lose Karl now was to lose Coco all over again. The tireless designer, who memorably told me during our conversation that he never goes on vacation — "What for?" he puckered — was never not plugged into pop culture, of course, during all of his years (just ask Kendall and Gigi), but he had, simultaneously, long made history his mission. And he, one of its most adept storytellers.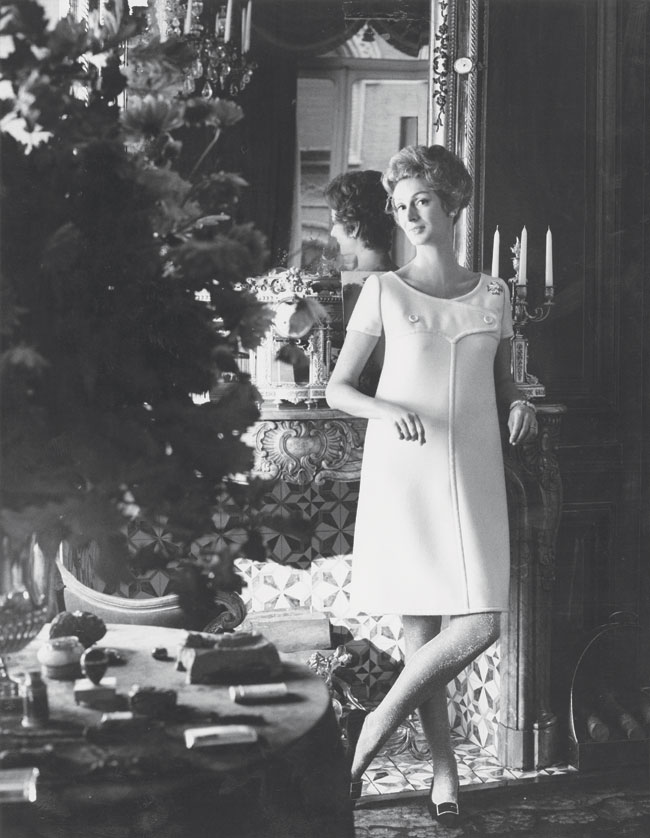 Finally, Marella: though less of a household name than either Lee or Karl, her status as an emblem of chic is immortalized in one of the most famous photographs of the 20th century: a black-and-white image taken by Richard Avendon, in the 1950s. Showcasing her long, graceful neck, it has been compared to a Modigliani painting, and sits — rightfully — in the Metropolitan Museum of Art. A "swan," just like Lee — as Capote, indeed, anointed them — her family was essentially European royalty, made whole both by her own aristocratic stock and her marriage, in 1953, to dashing Fiat chief Gianni Agnelli.
If these Italian walls could talk!
Having seen so much — she was also at the aforementioned Black & White Ball — and also experienced grief (like, Lee, she also lost a son, hers to suicide) — her own legacy lives on in the story that will be continue to be told in the Renzo Piano-designed museum in Turin that she co-founded with her husband. It houses their collection of works by Matisse, Manet, and Manet, among others.
Even more personal to the ever-stylish keeper of a dynasty, perhaps? The gardens she had spent decades perfecting at her family's 25 acres at Villar Perosa, also in Turin — a passion in landscape architecture reflected in the two haute books that she co-wrote about the subject.
Like Lee and Karl, she lived her life with passion, and with vigour, but unlike them, hers was one best told in flora and fauna. "One is never really 'done' with a garden, just as one is never 'done' with life," is how Marella once put it.
A version of this article appeared in the May 2019 issue with the headline, "Last Call for the Beau Monde!," p. 74.