Apothecary: Not Just Male Pattern Baldness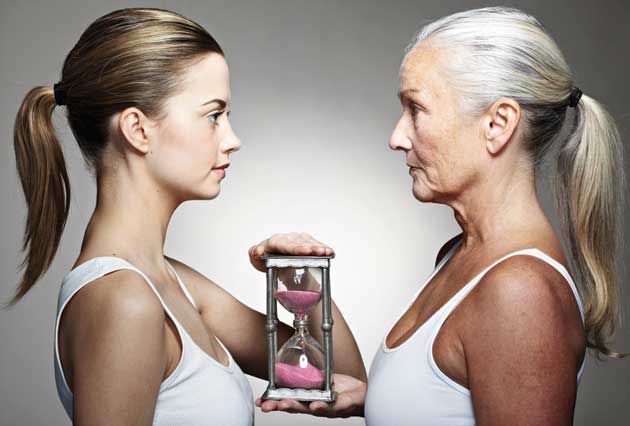 We've all heard the expression the only certainties in life are death and taxes. But getting older does bring other inevitabilities. And what do women think about more than wrinkles, grey hair, weight gain or a decreased libido? The answer even surprised researchers: thinning hair.
According to a study directed by Dr. Marianne LaFrance, professor of psychology and professor of women's, gender and sexuality studies at Yale University, which asked women how much they thought and worried about certain conditions associated with middle age, thinning hair ranked the highest of all the physical attributes.
"After health problems – which people ranked as the most serious thing they worried about – thinning hair occurred just below that," says LaFrance. "Thinning hair was also the top of the list for the least able to be controlled or managed."
To add to this stress, age-related hair changes go well beyond thinning. According to Emily Overton, a principal scientist at Procter & Gamble who partnered with other experts to compile clinical data from more than 1,000 women, there are seven major complaints: breakage, split ends, frizz, unruly greys, lackluster colour, thin look and dryness – all of which can be divided into extrinsic or intrinsic aging.
Extrinsic symptoms (such as breakage, split ends, frizz and dullness) can occur because of the effect of outside factors: like sun exposure, chemical treatments and pollution. Intrinsic aging (greying, changes in hair density and diameter) happens as one gets older, and findings indicate they begin before menopause, around age 35.
This research led Proctor & Gamble to the creation of Pantene AgeDefy, a line that features a shampoo, conditioner, masque and thickening treatment to counteract those seven signs of hair aging. The shampoo ($12) and  conditioner ($12) use a blend of three polymers that coat the hair fibres, reducing breakage, frizz and the coarseness of grey hair while preventing further damage and adding a boost of moisture and shine. The masque ($16) contains a highly concentrated dose of the polymer blend, which will help prevent breakage and damage, plus make grey hair less unruly by smoothing the hair shaft. The thickening treatment (see above) rounds out the line.
Now, if there was only something we could do about death and taxes.
THE THICK OF IT
Pantene AgeDefy Advanced Thickening Treatment ($25) is designed specifically for women with thinning hair and according to the brand's own study, increases the diameter of your hair fibres "so it's as if 6,500 hair fibres have been added to the head." If only we could thicken our wallets as fast.