Your Daily Dish: Grilled Steaks with Red Wine Sauce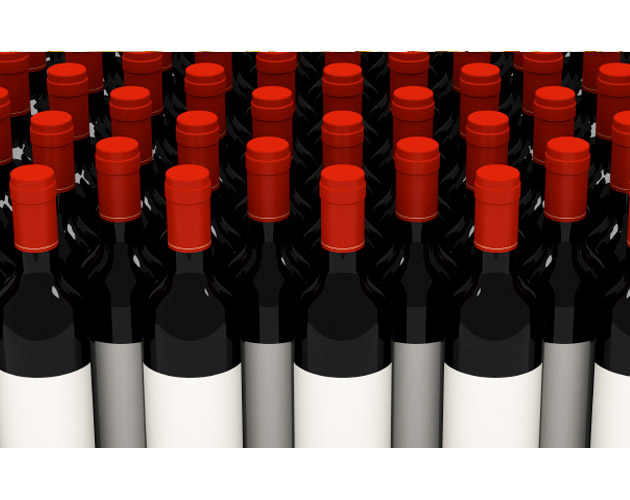 Take a bigger bite out of life! Every day is a holiday with BiteMeMore.com.
Otis Redding was born on this day in 1941, and while we can't help humming about sittin' on the dock of the bay, we also can't resist trying a little tenderness with this recipe for Grilled New York Strip Steaks served with a full-bodied and flavorful Red Wine Sauce.
Ingredients
Red Wine Sauce
1 tbsp butter
1 tbsp olive oil
1/4 cup diced white onion
1/4 cup peeled and chopped carrots
1/4 cup chopped celery
1 tsp chopped fresh thyme
1/2 tsp freshly ground black pepper
1 cup dry red wine
3 1/2 cups beef broth
1 tbsp tomato paste
1/2 tsp kosher salt
1/4 tsp freshly ground black pepper
4 (10-12oz) prime New York strip steaks, 1 1/2-inches thick
2 tbsp olive oil
2 tsp kosher salt
2 tsp freshly ground black pepper
Directions
1) For the sauce, in a large skillet, melt butter and heat oil over medium heat. Add onion, carrots, celery, thyme and 1/2 tsp pepper. Stir and sauté for 5 minutes until vegetables are tender but not browned. Add the red wine, cooking for 5 minutes. Increase heat to medium-high, add beef broth and tomato paste, stirring occasionally, allowing the sauce to further reduce for 25 minutes or until reduced to 1 cup. Season with 1/2 tsp salt and 1/4 tsp pepper. Set aside until steaks are prepared.
2) For the steaks, remove them from the refrigerator 30 minutes before cooking to bring to room temperature.
3) Preheat grill to high heat. Just prior to grilling, season steaks on both sides with olive oil, salt and pepper. Place on the hottest part of the grill to sear the outside and seal in the juices. Turn the steaks after 5 minutes and continue to cook another 5 minutes for a pink, medium center. Remove from grill and allow meat to rest for 5 minutes before slicing. Steaks will cook a few degrees more while resting. If you're unsure if steak is done, use a meat thermometer:110°F (rare), 120°F (medium-rare), 125°F (medium), 130°F (medium-well), 140°F (well-done).
Serves 4-6
If the dock of the bay is more your thing, try this Sizzling Tilapia with Mango Salsa.
Whether it's cruising the aisles at the Dollar Store or experimenting at the stove, we believe that every day can be a holiday.