Style Moments on the 2017 Juno Awards Red Carpet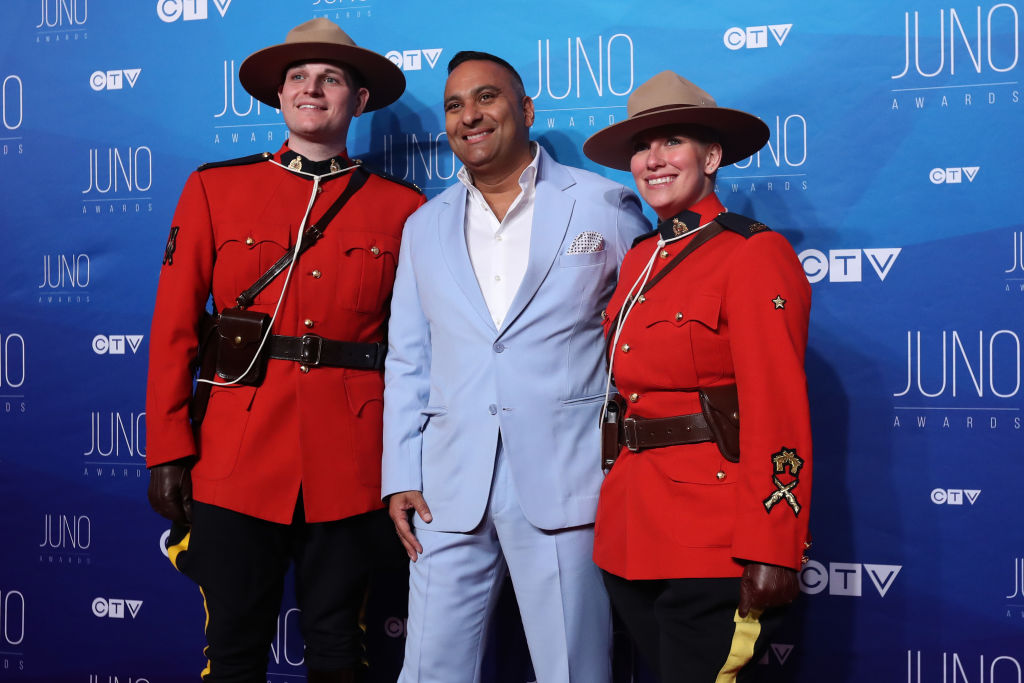 Canada celebrated the nation's best musical talents on Sunday in Ottawa at the 2017 Juno Awards. Here, we review some of the top style moments of the night.
Hosted by Russell Peters and Bryan Adams, highlights from the live broadcast show included a tribute to the late Leonard Cohen, an appearance by "The Hottest Couple in World Politics," Prime Minister Justin Trudeau and his wife Sophie Gregoire-Trudeau and a rousing all-star performance of Adams' hit, "Summer of '69."
As for the fashions of the evening, we've rounded up some of the most stylish moments on the red carpet.
Real men wear pink—well, they used to. Back in the 18th century, it was perfectly acceptable for men to wear pink suits and it wasn't until the 1950s the pastel hue became associated with femininity. Rocking a dapper pink suit, Thunder Bay musician Coleman Hell is right on trend as the colour is a big one this season in menswear.
Buffy Sainte Marie has always had a flair for original style—something lacking with today's pop stars who get their look from hired fashion stylists—and on the Juno red carpet, the 76-year-old marched to her own beat, looking divine in skinny black jeans and a technicolour fringed top.
There is a serious contender for the throne currently occupied by pop prince Justin Bieber, and his name is Shawn Mendes. Taking a page out of the Rat Pack style book, the 18-year-old singer wore a sharp black tux but gave it a modern update by forgoing a tie and looking at ease and utterly cool.
Donning a kimono-looking coat and a quirky pair of shoes, Feist looked breezily cool on the Juno red carpet.
Juno co-host, Russell Peters also opted to lighten things up with a pale blue suit. We counted two men in pastel suits on the Juno red carpet—is that sufficient enough to call it a trend?