Retiring the Idea of Retirement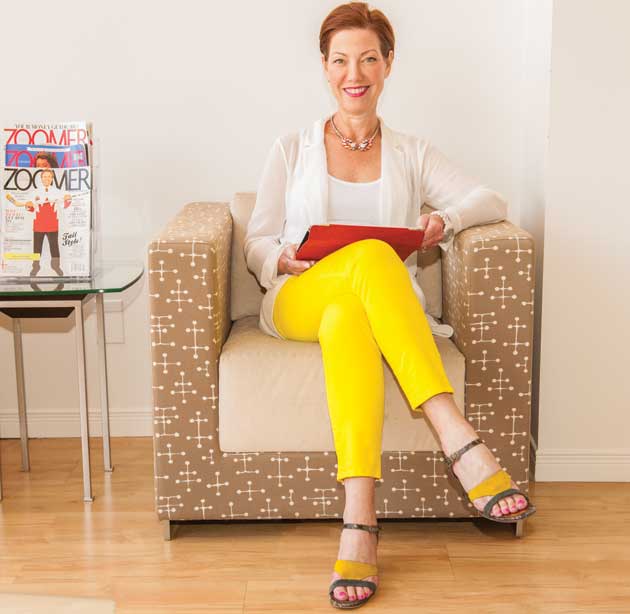 It was my running joke when I was sick. "At least I'm not worried about my portfolio!" I would exclaim with gusto, followed by a belly laugh. It was 2008, the height of the financial crisis, and the subject invariably came up when friends were visiting. I guess my reaction proves that even someone with a bad cancer diagnosis can enjoy a little schadenfreude.
I remember a spending spree when I was first diagnosed. I decided to give in to one of the few temptations I had previously resisted – a ridiculously expensive handbag. But I took the $1,600 tortoise-handled Marni back after looking at the package in my closet for a few weeks. It didn't make much sense when I rarely left the house except for trips to the hospital. A few months later, when I was up and around more, I discovered a bankruptcy sale at one of the most expensive stores in the city. A stop there became part of my routine after weekly chemotherapy treatments. I remember ripping off bandages in the fitting room so no one would notice. I still wear the things I bought there – but they don't feel so luxurious anymore.
After spending much of that year in bed, I insisted we go ahead with the bedroom and bath renovation we had started planning at least a decade before and which we had delayed, for sound financial reasons, at least three times. That work was finished just in time to celebrate my two-year survival. We followed with a kitchen renovation. Given the six per cent survival rate for my cancer, the rationale was simple: I wanted to enjoy things now instead of waiting for a future that may never arrive. "I'm not worried about retirement," I would tell my husband, Doug. He was, though. "I hope you don't mean that," he would reply sternly.
Doug was on side with the renovations and enjoys them as much as I do. It's interesting. Psychological wisdom has it that the pleasure we derive from something like a renovation is fleeting – that we quickly get used to the new home, the new car or a big bump in salary. The phenomenon is called hedonic adaptation. But three years later, I still appreciate it every time I get into the hot tub after a tough workout or cook a meal on our fabulous professional stove. Maybe it's because we delayed these improvements.
It took 20 years from the time we moved in to the day we declared that the house was "done." With those major expenditures behind us and a clean bill of health, I started thinking about my portfolio again. I'm having a hard time with the math. Our savings are on track despite setbacks from that financial crisis and the tech bubble of the late '90s. There's no question we would manage, even in a low interest-rate environment like today's. But maintaining our standard of living is another story. I don't know how people do it unless they are seriously wealthy or have one of those storied gold-plated pensions.
We have some friends who are retired. They have downsized to condos that have large maintenance fees – so no savings there. They winter in warm climates and travel often. They belong to clubs and eat out whenever they feel like it. Maybe they are one percenters, maybe they are leaving nothing for their children, maybe they aren't saving for a catastrophic illness or a full-service nursing home.
Like many of us, the only solution I see is to keep working. I like working – actually, I love it, as so many of us do. But we want to work only when we want to, from whatever location suits us – and of course the work has to be meaningful. Are those expectations realistic? Or are they the 2014 equivalent of Freedom 55?
Doug and I work hard at keeping fit and keeping current. We realize that we are the biggest assets in our portfolios. As we age, the focus will be on making the work last, rather than simply trying to make the money last. Now when someone remarks about my health, the joke is that I'm worried about my retirement. It's a welcome worry.
Libby Znaimer ([email protected]) is VP of News on AM740 and Classical 96.3 FM (ZoomerMedia properties). Her book, In Cancerland: Living Well Is the Best Revenge (Key Porter), is available at www.carp.ca/libby.