A Different Kind of REIT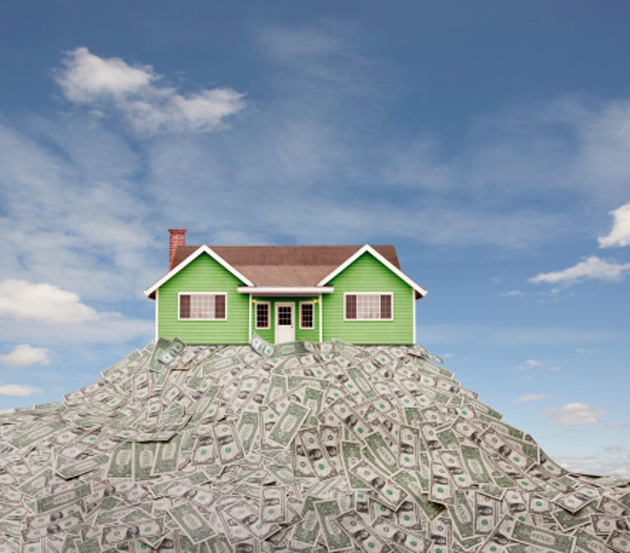 Think REITs are boring? Here's one that's a little different
Investors seem to be ignoring real estate investment trusts (REITs) these days. The sector was only ahead 4% year to date at the time of writing, less than half the gain recorded by the S&P/TSX Composite Index.
Part of the problem may be concern about the likelihood of interest rates rising in 2015 and the consequent downward pressure that could exert on the price of REIT shares. But I suspect another factor is that REITs are rather boring. Apartment buildings, shopping malls, office towers – ho-hum. What else is new?
Well, here's something new: a REIT that trades on the Toronto Stock Exchange that is based in Texas and owns a portfolio that consists entirely of U.S. properties. It's called Milestone Apartments REIT and it trades on the TSX under the symbol MTS.UN. Here are the details.
Milestone Apartments REIT
Type: Real estate investment trust
Trading symbols: MST.UN, MSTUF
Exchanges: TSX, Pink Sheets
Price (Sept. 26): C$11.50, US$10.29
Entry level: Current price
Annual payout: $0.65
Yield: 5.65%
Risk Rating: Moderate risk
Recommended by: Gordon Pape
Website: www.milestonereit.com
The business: Based in Dallas, Milestone REIT is the largest real estate investment trust listed on the TSX that focuses solely on the United States multifamily sector. The portfolio consists of 57 multifamily garden-style residential properties, comprising 18,772 units that are located in 12 major metropolitan markets throughout the Southeast and Southwest United States. The REIT operates its portfolio through its internal property management company, Milestone Management, LLC, which has more than 900 employees across the United States.
The security: Milestone completed its initial public offering (IPO) in March 2013, issuing 22.85 million units at a price of $10 each for proceeds of $228.5 million. The shares initially traded as high as the $10.50 range but then slumped to as low as $9.25 in December before rallying.
Why we like it: With the probability of higher interest rates next year, I prefer residential REITs right now because they have more flexibility to raise rents than companies which focus on office buildings and malls, where contracts are normally for longer terms. I also like this REIT's focus on the U.S., where the housing market is gathering strength.
Milestone is highly desirable because of its garden style and extensive amenities. A typical development consists of 200-plus units of two to four stories, with plenty of green space, swimming pools, tennis courts, clubhouses, fitness centres, business centres and access gates. Amenities include in-unit washers, dryers and fireplaces. The company operates in high-growth areas of the U.S. with properties in Texas, Arizona, Utah, Colorado, Florida, Georgia and Tennessee.
Management is growing by acquisition and recently announced a $74 million deal to buy the Villas at Shadow Creek, a 560-unit multifamily facility in Houston, Texas. It is 95% occupied with average monthly rents of $1,200 per unit.
Income seekers will be especially attracted by the REIT's higher-than-average yield, currently running at 5.65%.
Financial highlights: Second-quarter results were encouraging. Adjusted funds from operations (AFFO) came in at $11.1 million ($0.20 per unit), up from $9.9 million (also $0.20 per unit) in the same period of 2013. Note that the REIT reports in U.S. dollars.
For the first half, AFFO was just over $22 million ($0.42 per unit) compared to $13 million ($0.26 per unit) in 2013. The first half payout ratio was 71%, down from 78% a year ago.
During the quarter, Milestone made acquisitions in Orlando, Florida and Atlanta, Georgia for a total cost of $78.7 million.
Risks: Interest rate risk must always be considered when making a decision about buying REITs. At the moment, it appears there is unlikely to be any significant upward move in rates for the next year or so. The recent announcement by the U.S. Federal Reserve Board that rates would stay at current levels for a "considerable time" was interpreted as signalling no move before mid-2015. The Bank of Canada has also indicted it is in no rush to raise rates. That said, rate hikes will come at some point and Milestone's share price could be negatively impacted when that happens.
Since all the REIT's properties are in the U.S., currency risk must also be taken into account. A rise in the value of the loonie would erode the value of any U.S. dollar denominated assets, as we saw during the period from 2002-2012 when our currency moved sharply higher.
As well, there are the normal business risks that are part of any operation. Overall, I rate this security as moderate risk.
Distribution policy: The REIT pays monthly distributions of C$0.05417 per unit (C$0.65 per year) to yield 5.65% at the current price.
Tax implications: For tax purposes, distributions to Canadians will be considered as income, return of capital (ROC) or a combination of both. In 2013, the entire amount paid out was treated as return of capital. This means no tax is payable immediately but the cost base of the shares is reduced by the amount deemed as return of capital. The net effect is to increase the capital gains tax liability when the shares are eventually sold. There is no guarantee that all future distributions will receive ROC treatment; the amount will vary from year to year.
Distributions paid from the REIT's "current or accumulated earnings and profits" (as determined for U.S. federal income tax purposes) generally will be subject to the U.S. withholding tax at a rate of 15%, unless the shares are held in an RRSP or RRIF. This may be claimed back under the foreign tax credit.
Who it's for: Milestone shares are suitable for investors seeking above-average yield who are willing to accept a little more risk.
How to buy: The shares trade actively on the TSX and you should have no trouble being filled. They are also listed on the over-the-counter Pink Sheets in the U.S. but the average daily volume is very light (only 375 shares). If you must buy there, place a limit order and be patient.
Summing up: Milestone REIT offers investors an opportunity to participate in the U.S. multifamily residential market with attractive properties in high-growth areas. Ask your financial adviser if it is suitable for you.
For information on a three-month trial subscription to Gordon Pape's Income Investor newsletter go here.  Order Gordon Pape's new book, RRSPs: The Ultimate Wealth Builder, at 28% off the suggested retail price at http://astore.amazon.ca/buildicaquizm-20