When to Score Deals on Tech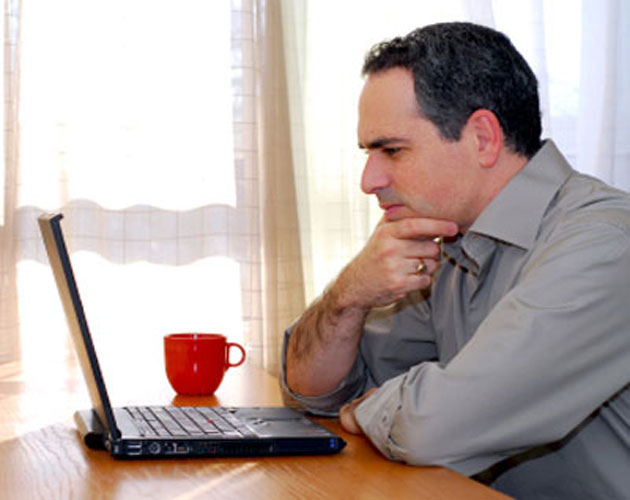 Here, four ways to save on electronics and technology.
Strategy 1: Shop the seasonal sales
It sometimes seems like retailers hold promotions on a whim, but some items typically go on sale at certain times of the year. It isn't difficult to figure out when — sites like Consumer Reports and About.com's Frugal Living section have compiled consumer calendars for such a purpose.
While different calendars don't always agree, here are some general guidelines on when to look for deals:
January: computers, electronics, cameras, TVs.
February: TVs (think Super Bowl parties).
March – digital cameras, small devices like music players, DVD players, Blu Ray players.
April – electronics, computers, digital cameras.
May – small consumer electronics.
June – computers and small consumer electronics.
July: camcorders and computers (before back-to-school season hits).
September: digital cameras, small consumer electronics.
October: electronics, computers, digital cameras.
November: camcorders, TVs, GPS.
December: electronics, computers, GPS, camcorders, TVs. (Christmas and Boxing Day sales account for some of the deals, but many retailers want to clear out stock before end of year inventory.)
The benefit: Relying on seasonal sales takes the guesswork out hunting for details on a specific type of product — a camera or computer, for instance. Knowing about sales months in advance can help you save for your purchase and avoid consumer debt.
The catch: If you're looking for a specific model from a specific company, there's no guarantee it will go on sale or that the discount will be good enough to warrant the wait. If you're open to options, you might find better deals at annual sales and special events.
You likely noticed that there are some pretty broad categories here. Broad categories like electronics can include e-readers, cameras, music players and other devices.
Strategy 2: Wait for annual sales and special events
It takes a lot of time, planning and coordination to pull off a major promotion — that's why many companies save themselves some hassle and hold sales at a certain time each year. These sales might tie into a particular theme, or capitalize on well-known holidays and events.  For example, you often see sales on technology and electronics during:
– Mother's Day and Father's Day.
– Back to school. (Be warned: some deals require proof that you're a student or a teacher to score the discounts.)
– Black Friday and Cyber Monday. (In recent years, Canadian companies have adopted this tradition in order to keep shoppers close to home.)
– Christmas.
– Boxing Day.
– End of year inventory blowout sales. (If they sell it, they don't have to count it.)
The benefits: Again, these sales are fairly predictable, and often come at a time when we're buying gifts for others. "Door busters" can offer reductions you won't see other times of year. During inventory blowouts, you might be able to talk down the price a little — or score some free accessories.
The catch: As with seasonal sales, there are no guarantees that what you want will be discounted, and those steep reductions are often on older stock. You'll likely be facing crowds at the store, and there may only be a limited number of items — and no rain checks. Those "door busters" are sometimes a bait-and-switch tactic to get you in the store.
In addition, some companies such as Apple don't offer steep discounts on their current products. (For example, $50 off an iPad or $100 off a laptop isn't exactly a steep savings.) If you're looking for a significant reduction, you'll want to keep an eye on product lifecycles instead.
Strategy 3: Wait until a new product is launched
Unless there's a good reason to be an early adopter, you can expect to pay a premium for buying the latest and greatest gadget. Companies don't have to entice customers with discounts — they'll line up around the block to get one.
If you're looking for a particular product (such as an iPhone or a Kindle e-reader), you'll have better luck if you want until a new product is released — and buy the older model. The reason is fairly simple: there's only so much display space, so it's out with the old and in with the new. Sometimes the updates between models aren't features you'd need or use anyway.
How can you tell when a new product is going to hit the shelves? With some companies (including Apple and Microsoft) product announcements are major events. Tech blogs and magazines often have the scoop on when new models will be arriving and what new features to expect. Some companies have regular times of year when they release new items — like right before the holiday season. Smart phones, computers and tablets are all hot items right now, but with a little digging you can find out when other products will hit shelves too.
The benefit: A predictable price reduction — often on items that don't go on sale frequently. If there are physical changes like size and shape, you can also score deals on accessories such as cases. Also, if you're looking to buy used, it's the time early adopters are selling their old stuff.
The catch:  It's the end of the line and you're taking chances that they'll be something left, let alone a selection. If you plan to eventually re-sell your item, buyers may pay more attention to its generation rather than its actual age.
Another thing to watch: we know the first  "generation" of any product will be the most expensive and prices sometimes come down which each successive generation. When that happens, prices will come down on the old products as well as the new — but there might not be as big a difference in price to justify waiting.
Strategy 4: Set up sales alerts
Confused yet? You don't have to scour the sales fliers and tech blogs to keep tabs on the sales. More companies such as Best Buy are getting wise to sales alerts. You set up an account and find products you want to keep an eye on, then the system automatically emails you when there's a price reduction or when an item reaches your target price.
Price comparison websites are also getting in on the act, which let users search or browse for products they're interested in. The sites then tell you whether to "wait" or "buy" based on a number of factors, including anticipated product releases.
The benefit: Alerts spare you the guess work and a lot of the research. You simply research a product you're interested in and set the limits. You don't have to buy from a particular store — some retailers may match the price.
The catch: You need to make up your mind — sales alerts require that you have a specific product or products in mind. Most alerts won't tell you about new items, nor can they tell you if you're getting the best price.