Royal Family Joining the Social Club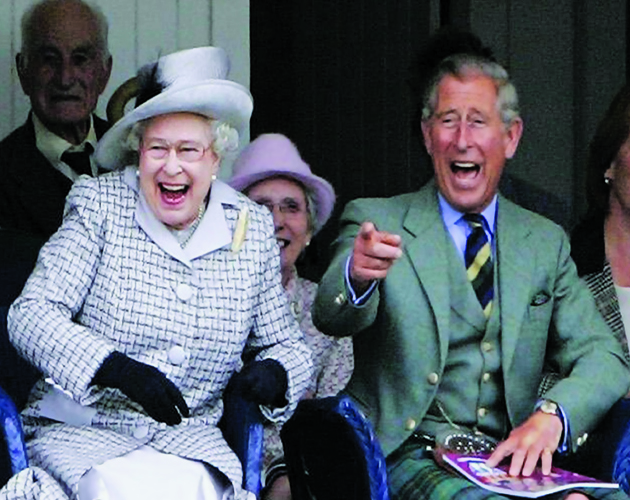 Did you know that the British royal family have Facebook and Twitter accounts?
By Chris Ritchie
"The Queen is keen to be fully signed up to the 21st century," said a royal aide on the launch of her Facebook page in November 2010. "The Queen has very much taken a lead on this."
It may come as a surprise to some, but proving she's up to speed with technology is an important thing for Elizabeth, who has been known to communicate with Harry and William via Skype as well. It's not just Facebook either, the royal Twitter page has become a great resource for people who like to keep in touch with royal activities.
Okay, so maybe someone else did all the work on www.facebook.com/TheBritishMonarchy, but it's another telling sign that rather the Royal family is desperate to appear engaged, modern, and with the times. The Queen also has her own email address (although you won't have any luck finding it), a mobile phone, and is known to enjoy surfing the web! And why not?
Although many of us have multiple online connections, The British Monarchy Facebook page is something else – 824,000 Likes for starters and a wide range of content.
It's even more personal over at Twitter, www.twitter.com/BritishMonarchy. You can join shy of 600,000 followers but don't expect to get followed back. Currently the royals only follow three other accounts: the Duke of York (Prince Andrew), with personal tweets signed 'AY'; Clarence House, with tweets on or from Prince Charles, his wife Camilla, and Charles' sons William (and wife Catherine) and Harry; and bizarrely Queen Victoria – "follow her thoughts on her life, from her accession through to her Diamond Jubilee in 1897," it says.
The best thing about the royal Twitter though is its frequency. Since signing up four years ago, the royal family has posted over 15,000 tweets, with usually several updates a day.
A source at the Palace noted, "The royals take technology very seriously. It's a quite different world to when the family only really communicated through landmark speeches or on commitments around the world."