Fancy an after dinner stroll in the evening? How about a jog in the wee hours of the morning? Either activity, while doing wonders for your health and happiness, increases your risk of being difficult to spot on the roads and sidewalks.
There has been an increase in pedestrians being struck by cars on the roads of major Canadian cities. Last year in Toronto, for example, pedestrians accounted for more than half of all the deaths on city-controlled roads, according to police statistics.   
For those of us who do enjoy exercising after dark, especially if we're over 70 and not as swift as we once were, making ourselves more visible to motorists and cyclists is key. One handy (pun intended) solution is running gloves that illuminate you as you move.
We got excited by these gloves from RunLites. Made of a light breathable fabric, each glove features a velcro pocket which snugly holds a LED Light Unit, capable of projecting light up to 35 feet ahead. And of course this means your hands are free, so no need to carry a flash light. And if you use a cane, walker or umbrella you're good to go. Not to mention, hanging on to a leash with a hyperactive dog attached. We also love the idea of wearing them while cleaning out a dark basement, attic or shed.
The gloves also have an extra pocket in the palm to hold keys, money and even your doggie poop bags. The gloves are available in a variety of styles, including one designed for cycling with extra padding in the palm.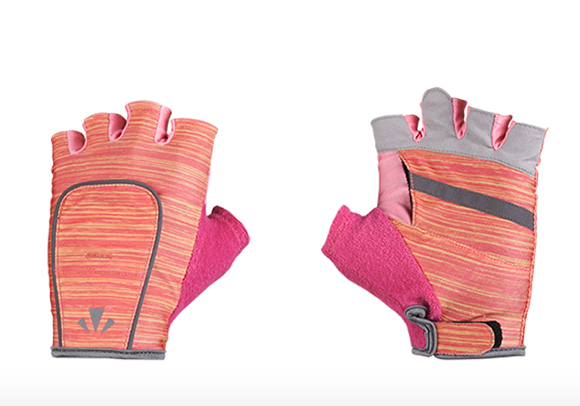 The lights (sold separately from the gloves) are rechargeable and do not require batteries. A simple tap turns it on and off. The velcro attached to the unit holds it securely in the glove pocket so it doesn't fall out when jogging. They are sold as pairs and come with a USB rechargeable cable.
If you're thinking gloves will be too hot for sweltering summer night then the RunLites Sling II might be for you, a futuristic looking design which is essentially just the pocket for the LED Unit attached to your hands with reflective wrist straps, leaving your fingers and palms uncovered.
For more information and pricing go here.