Adapt to the New Normal With These Unique and Stylish Face Coverings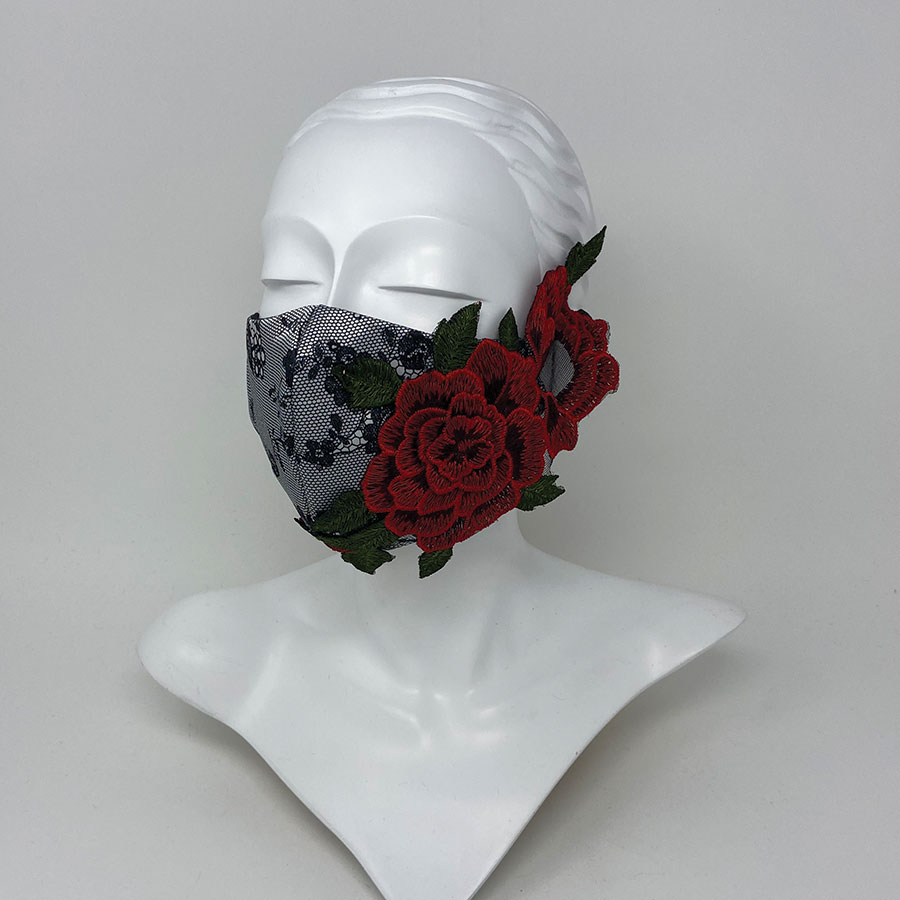 Karyn Ruiz of Lilliput Hats is renown for her fanciful chapeaus, and her face masks are equally spectacular. Photo: Courtesy of Lilliput Hats
As the world takes cover, protecting ourselves and those around us becomes a study of form and function.
Humans are truly two-faced creatures. Throughout history, masks have been adopted by various cultures for a variety of reasons. They've played a role in ceremonial rituals, battles, religion, entertainment, sports, fashion and in the medical and scientific communities.
But never before has the world collectively adopted the mask for a single cause – the fight to stop the spread of COVID-19.
Despite becoming a divisive issue, wearing a non-medical mask should be one of the tools in your arsenal in the battle to end this pandemic. The mask should be viewed as an extra layer of protection – since we've learned that some people are asymptomatic, wearing a mask in public limits the spread of infectious droplets and protects others. But face coverings alone are not enough. Stay the course with the frequent washing of hands, avoiding touching your mouth, eyes and nose and continuing physical distancing – all vital measures.
With mandatory mask laws all but a reality at press time, buying a reusable, washable non-medical cloth mask has never been easier and with an array of options. This has paved the way for a burgeoning fabric mask industry as retailers and designers pivot to keep pace with this new must-have. Consider a mask not unlike your reading glasses. For some individuals, esthetics will play a part in the design of an item that is displayed on their faces every day.
And it's important to note that the readily available, standard-issue blue face masks typically worn in the medical community are disposable and should be discarded after wearing once, as the inside is absorbent and can collect bacteria and moisture.
If those types of masks are too clinical and environmentally unsustainable for your taste, a creative choice is the perfect canvas to convey various traits – from personal style to cultural identity. And like coveted accessories, some masks have already hit bestseller status. After Marc Jacobs and Gwyneth Paltrow posted pics of themselves wearing the futuristic Airinum mask, the Scandinavian brand now has a waiting list for their pricey multi-layered masks, which claim to filter air pollutants, bacteria, wildfire smoke and more.
Handmade in the Roots Canada Toronto factory, these masks have the cosy durability of their famed sweats, and a portion of the sale proceeds goes to The Frontline Fund. Reusable face mask, $22, roots.com
These sleek masks were originally created to protect against air pollution. Tested in a Swedish lab, the multi-layered mask claims to combat harmful particles in the air. Urban Air Mask 2.0, US$75, airinum.com (currently sold out but you can sign up on the waiting list)
The well-dressed gentleman can add executive elegance to his face coverings when he heads back to the office. Prince of Wales fabric men's face mask, $15, simons.ca
Known for its legendary Tilley hat, this Canadian company is now manufacturing masks in its local facilities. Tencel and cotton face coverings, 2-pack, $30, tilley.com
Under Armour designs a reusable, water-resistant mask you can wear during your athletic activities as it allows maximum breathability. The triple layer design helps with airflow, prevents moisture from passing yet feels cool against the skin. UA Sportsmask, $32, underarmour.com
Canadian designer Izzy Camilleri is known for her IZ Adaptive label – a collection for men and women with mobility issues. Her eco-friendly denim masks, of which a portion of proceeds goes to the Christopher and Dana Reeve Foundation, comes with the options for elastic hooks behind the ear or around the head, which is suitable for people with limited dexterity. Denim mask, $15, izadaptive.com
Gap is helping to get budget-friendly masks to those who need them most, including donating reusable masks to Boys and Girls Clubs of Canada. Adult face mask, 3-pack, $20, gapcanada.ca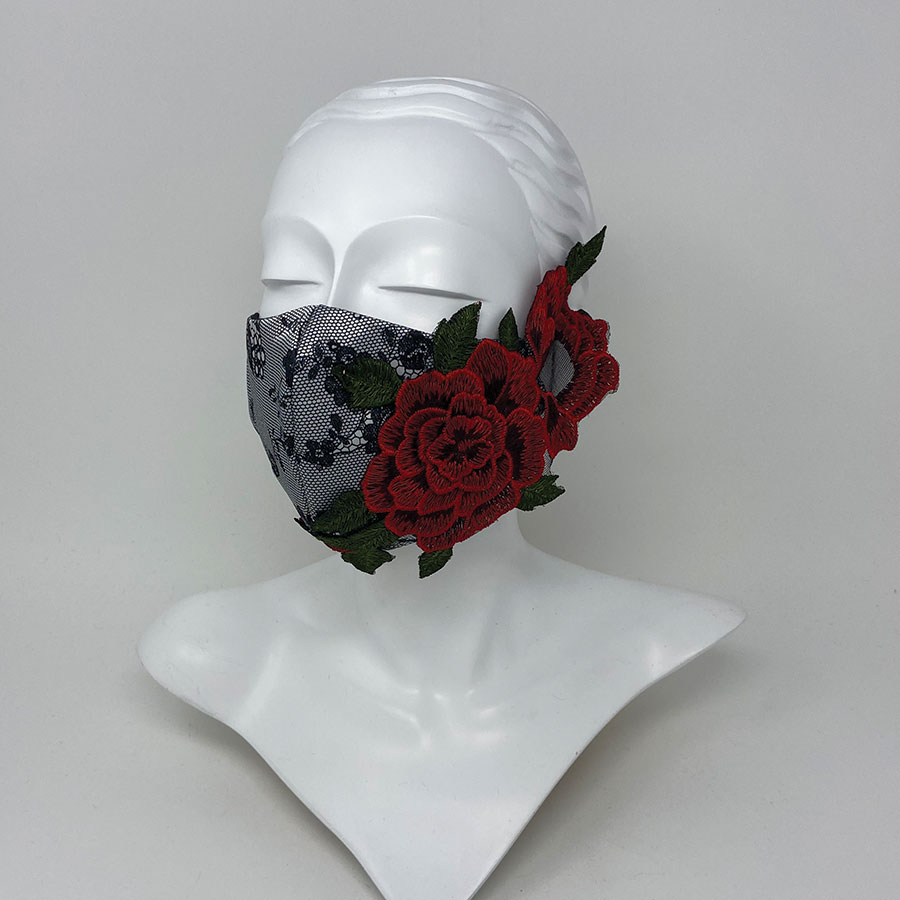 Karyn Ruiz of Lilliput Hats is renown for her fanciful chapeaus, and her face masks are equally spectacular. Lace print with red rose, $70, lilliputhats.com
A plastic face shield propped up on a classic ball cap design can be an alternative to a cloth mask for situations where you need to communicate with someone who relies on reading your lips. Gemelli hat with removable PVC face cover, $48, shopbop.com
Canadian designer Tanya Taylor uses punchy prints perfect for her washable cotton face coverings and sells them in multi-packs. Pack of 3, $48, shopbop.com
Canadian designer Nikki Yassemi Wirthensohn is renowned for evening wear, cocktail and bridal wear – so her mask designs have an ultra-feminine glam factor. For every mask sold, the brand will donate five masks to health-care organizations. Floral 3-D mask with pocket for a filter, $100, narces.com

These masks will brighten your day in more ways than one. When you order
a mask, your package will include a compact mirror with Social Distancing in Style printed on it. $25, rocknkarma.com
A version of this article appeared in the Sept/Oct 2020 issue with the headline, "Facing Masks," p. 16.