Tech The Halls: 10 Gift Ideas For The Gadget-Obsessed On Your List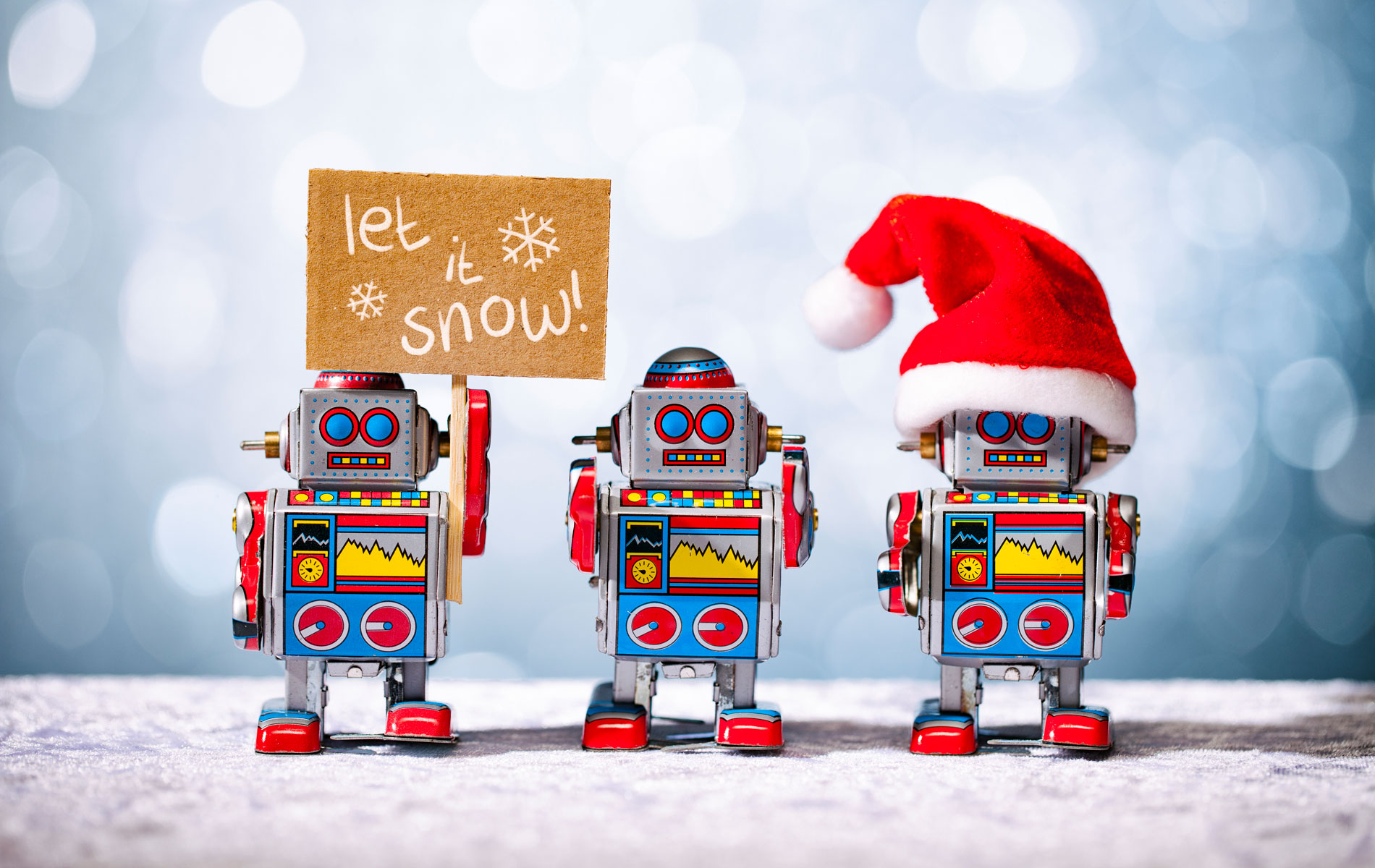 Here, 10 recommended gadgets for the holiday gift giving season.
'Tis the season to pick up gifts for family and friends–or perhaps, for yourself!—and the latest tech toys might be at the top of the list.
This is especially true for the kids and grandkids, who'd rather unwrap a new gadget–such as a new tablet, drone, or sleek headphones–over a tacky Christmas sweater—you know, the green one with the white and red reindeer on it?
But with a seemingly endless number of consumer electronics to choose from, finding the right holiday gift can be an intimidating proposition.
With that in mind, consider the following top tech toys of the year, ranging in price from $49 to $1699.
Google Home ($179): After this hands-free digital assistant is placed in a home, such as in a kitchen, simply say the wake words ("OK Google") followed by a question or command. For example, ask to play a favourite song, get sports scores, set a reminder, play trivia, find out weather conditions for the week ahead, or make free phone calls to any number in Canada and the U.S.
Kobo Aura ONE ($249): If you're buying for a bookworm, the Kobo Aura One is a premium ereader with a large 7.8-inch screen – roughly the size of a hardcover book – yet it can store about 6,000 titles. Along with a sharp e-ink screen and anti-blue backlight ideal for nighttime reading, this Kobo is also waterproof in case you want to slip into a bubble bath, or take it to the pool or beach. The Kobo bookstore now houses many millions of titles, plus you can borrow public library books for free.
AncestryDNA ($129): While it's more science than technology, the AncestryDNA kit ($99) gives the gift of family history. Provide some saliva in a tube and have Ancestry's lab analyze your entire genome—all 23 pairs of chromosomes—which carries genetic information from both your parents, passed down through the generations. In a few weeks, you'll get back a map which shows the regions you're from, percentage of each nationality, possible relatives and more.
Amazon Fire TV Stick Basic Edition ($49): Turn a regular television into a Smart TV with this small doohickey. Available in Canada for the first time, plug this small stick into your TV's HDMI port, join your Wi-Fi (via the bundled remote), and then call up many thousands of on-demand TV shows, movies, apps and games. For video, you'll have access to services like YouTube, Netflix, and Amazon's Prime Video (some free, some subscription-based).
Sensorwake 2 (USD $119): No one likes being jolted out of sleep. Instead, how about waking up to the smell of fresh coffee? The world's first olfactory alarm clock emits a desirable fragrance to rouse you out of sleep, via small cartridges inserted on top of the hi-tech clock. Along with aromatic coffee, other scents include croissants, pine trees, peach, chocolate, and more. Extra capsules cost $6.54 apiece (each with a lifetime of 30 uses). Sensorwake 2 also emits light to get your feet on the ground, and soft melodies, too.
Samsung The Frame TV (from $1699): If you have a healthier budget, Samsung's aptly-named The Frame TV has a neat trick when you're not watching television: it can display stunning works of art. A hundred pieces are already included, plus you can always add your own photos. Optional bezels (from $299) add wooden borders, and other materials and colours. Of course, this television is also a stunning 4K TV, which can display content with up to four times the resolution of high-definition.
Sonos PLAY:1 ($249): Music lovers, listen up. The Sonos PLAY:1 is a portable yet premium Wi-Fi speaker that wirelessly streams music over your network, granting you access to your locally stored tunes (on a phone, tablet, or computer), or by streaming from popular music services. Use the free Sonos app on your Apple or Android phone or tablet to control it all, plus you could always add more speakers to place throughout the home, to play the same music on all the speakers or something different in each room.
Huawei Talkband B2 ($99): If losing weight or getting fit is your New Year's Resolution, get a head start with this versatile activity tracker. The Huawei TalkBand B2 is two products in one: it's a fitness band you'll wear on your wrist to measure info like steps taken and estimated calories burned, but you can pop out the small Bluetooth device and place it in your ear to take a hands free call! Battery life tops six days of regular use, or up to 12 days on standby time.
Ring Wi-Fi Video Doorbell ($229): Give the gift of convenience and security with a Wi-Fi-enabled HD video doorbell. As you might've seen on the commercials, the device lets you see and speak with visitors on your doorstep–even if you're not inside–via the free smartphone app. The doorbell's built-in motion sensors detect movement up to 30 feet and HD video recording stores all recorded footage to the cloud, even with night vision support. While it's battery operated, you can also connect Ring to your existing doorbell wires.
ASUS ZenPad 8.0 ($199): If you believe thin is in, then you'll love wrapping your hands around this ASUS ZenPad, an 8-inch tablet that's just 8.5 millimetres thick with a gorgeous screen for watching videos, viewing photos, swiping through games, and more. Integrated cameras mean you can video chat with the kids or grandkids anywhere you have Wi-Fi. This tablet includes 16 gigabytes of storage to hold all your apps and media, but is expandable with up to 128GB cards.