Talk about delicious discoveries! These cookbooks will take you on far-flung culinary adventures and global gastronomic journeys, all from the comfort of your own kitchen.
No need to hop a flight to enjoy good old-fashioned, traditional Indian home cooking. From the chef of London's acclaimed Darjeeling Express restaurant, Asma's Indian Kitchen is brimming with authentic recipes (and the stories behind them) that pay homage to her royal Mughlai ancestry and childhood memories of the busy streets in Calcutta.

Illustrated with stunning landscapes of Ethiopia and its vibrant markets and artisans, this collection of ancient, soul-satisfying dishes is a delicious introduction to the rich traditions of this most unique part of the world.

From the editor-in-chief of Tablet magazine, this fun and self-proclaimed "highly debatable list" of culturally significant Jewish foods, includes recipes for everything from kugel and kubbeh to babka and shakshuka to matzo balls and blintzes.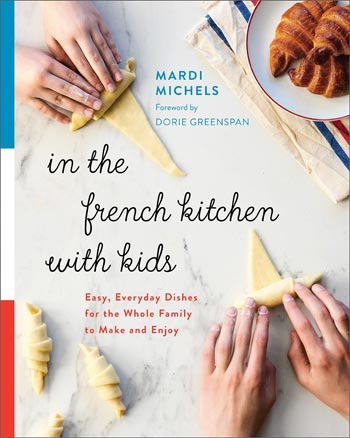 Elegant dining without all the fuss. Make your next meal prep a shared one with the kids and grandkids with these simple, delicious dishes designed for Francophiles of all ages. From the Toronto-based writer and recipe developer behind the popular blog eat. live. travel. write.

In this lushly photographed cookbook, journey from sierra to sea in this combination travel diary and culinary exploration of the gastronomic traditions and history of Andalucia, a historically rich, autonomous region in the south of Spain.
A version of this story was originally published on May 28, 2019
Obsessive Book Buyers: Zoomer editors have carefully curated our book coverage to ensure you find the perfect read. We may earn a commission on books you buy by clicking on the cover image.
RELATED:
Travel by the Book: 6 Cookbooks to Feed Your Wanderlust