'Death on the Nile': Why the Star-Studded Film Doesn't Quite Capture the Magic of Agatha Christie's Original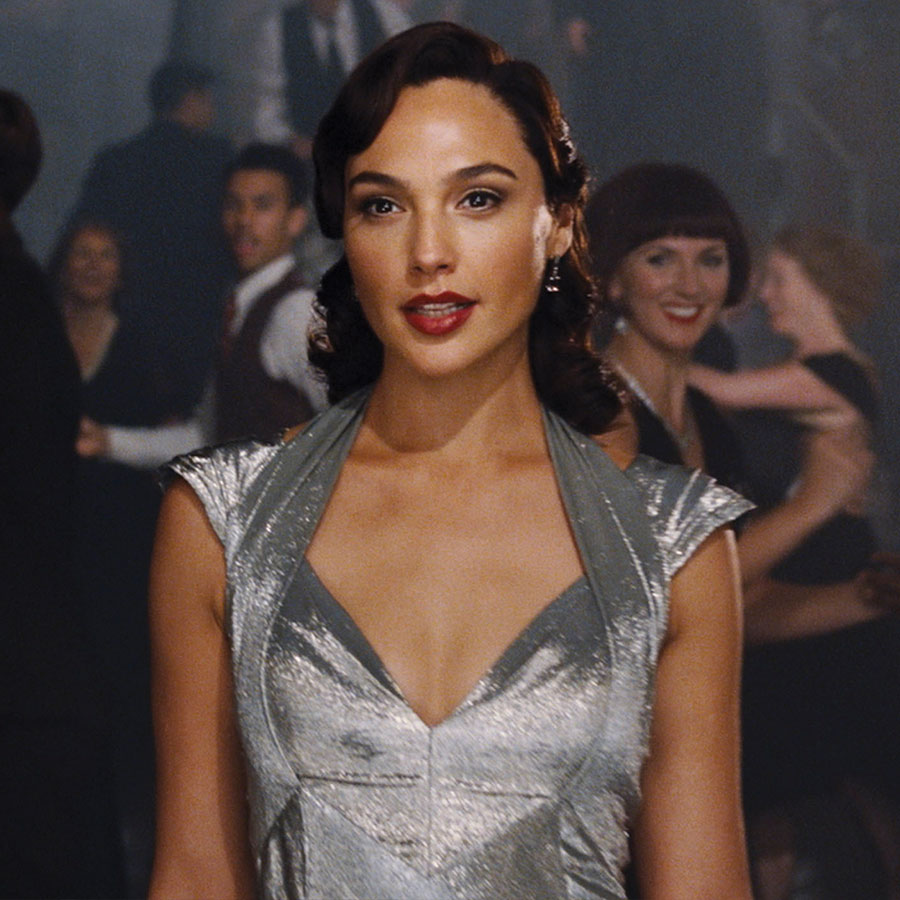 Gal Gadot in a scene from 'Death on the Nile.' Photo: 20th Century Studios via AP/The Canadian Press
Oft-postponed mystery movie Death on the Nile finally drifts into cinemas this week, after altering course and weathering pandemic delays from its original Christmas 2020 release schedule. In this sequel to his 2017 Murder on the Orient Express, Kenneth Branagh, newly anointed Oscar nominee for autobiographical movie Belfast, once again both directs and stars.
That first whodunnit, on a stranded train in which he played Agatha Christie's fussy moustachioed Belgian detective Hercule Poirot presiding over a star-studded cast of suspects, was a surprise box-office success, earning US$352 million worldwide and a spot in the top ten films of the year. For his follow-up, Branagh chose a crime of passion set on a honeymoon cruise in Egypt, based on the 1937 novel that Christie herself considered one of her best travel mysteries. 
This big-screen treatment naturally invites comparison to John Guillermin's magnificent 1978 adaptation and ensemble cast: he filmed on a historic Thomas Cook traditional paddle steamer with Peter Ustinov in the role of Hercule Poirot, alongside Angela Lansbury, Mia Farrow, George Kennedy, and David Niven, with a score by the great Nino Rota.
Here, comedy duo Dawn French and Jennifer Saunders attempt the antagonistic companion-socialite roles memorably played by Maggie Smith and Bette Davis. And there's scorned woman Jacqueline (Emma Mackey), whose feckless fiancé Simon (Armie Hammer) threw her over to marry beautiful heiress Linnet (Gal Gadot). Angela Lansbury's blowsy romance novelist Salome Otterbourne is recast as a blues performer in the Sister Rosetta Tharpe vein, done with brio by Sophie Okonedo. Annette Bening is the overbearing mother, and so on. The Love Boat this is not — everyone's a suspect as the cruise makes its way up the desolate Nubian stretch of the river to Wadi Halfa.
There are slinky lamé gowns and the steamer's many faceted glass windows refract the luxury decadence and intrigue. In spite of the plush trappings, filmed in 65mm, Branagh's Death on the Nile feels small and unpleasantly synthetic. Although the new Death on the Nile's budget is nearly double that of its hit predecessor, the production did not film in Egypt (or even Morocco). The whole thing was filmed — pre-pandemic, in the fall of 2019 — on a soundstage in Surrey, England. Only backdrop panoramas were filmed on location in Egypt for use in visual effects. 
Where in previous adaptations the actors climbed actual pyramids and stood at the feet of the Sphinx, this version of 13th century B.C. Temple of Ramses II at Abu Simbel is a studio construction project. The cast is never under the Egyptian sun, because it's all green screen. Exactly like the Tiffany "diamond" that features in the plot: In spite of the advance marketing hype and prominent placement of a Tiffany blue box, the necklace Gadot wears in the movie is just a recreation of the famous 128.54 carat yellow diamond recently worn by Beyoncé. Just another way it's a perfectly adequate version pretending to be something grand.
Murder is never jolly, but the somber tone established in the origin-story prologue (of Poirot in the trenches of the Great War) also drains the movie of what entertaining buoyancy it might have had. It's got neither the winking camp of Ustinov or his subsequent Evil Under the Sun case, nor the drollery of David Suchet's early '90s Poirots, those wonderful Brian Eastman-Clive Exton television adaptations that brought out Christie's satire and sense of humour. In scope and that overall feeling it hews closer to the 2004 Suchet television version, in which Emily Blunt played the doomed heiress — but at least that adaptation was filmed on location.
Agatha's Appetite for Adventure
Although she's often associated with the cosy villages and vicarages that populate much of her fiction, Agatha Christie lived a life of travel, observation and adventure that was uncommon for women of her day. So if it seems I'm belabouring Branagh's unfortunate reliance on visual effects, I am. Besides the plots, the escapist aspect is one of the chief pleasures in contemporary adaptations of the Christie's travel mysteries that take place far away from Whitehaven Mansions and St. Mary Mead. The Mystery of the Blue Train is aboard a luxury train bound for the French Riviera, for example, and even Miss Marple ventures abroad in A Caribbean Mystery.
(It feels necessary to point out that adaptations now excise what is widely seen as the author's own rather Orientalist views from source novels — colonialist fantasies where the locals are not much more than exotic wallpaper — and offer a semblance of culturally immersive globe-trotting.)
In 1922, for example, the fledgling author joined then-husband Archie on a 10-month British Empire trade mission. The voyage through South Africa, Australia, New Zealand, Hawaii, and Canada is chronicled through personal letters and photographs in The Grand Tour, edited by her grandson Mathew Prichard, and reveals the more adventurous side and how her penchant for travel mysteries took root. (The book recounts how in Honolulu, for example, Christie became one of the first Western women to try — and become obsessed with — surfing.
In 2015, the original exhibition "Investigating Agatha Christie" at Montreal's Pointe-à-Callière Museum brought these archeological exploits to light. Between when she married her second husband, noted archeologist Max Mallowan, in 1930 and 1960, Christie worked alongside her husband at ancient Mesopotamian dig sites in Iraq and Syria, including the Assyrian palace at Nimrud. (Her memoir Come, Tell Me How You Live is about that time.) 
Christie had first visited Egypt in 1910 as a debutante; the various geographical and historical details for travel mysteries such as They Came to Baghdad, Death Comes as the End and Appointment with Death (set at Petra in Jordan) come from her later visits to the Middle East — including observing other passengers on an Egyptian cruise in 1933 that inspired her to write Death on the Nile.
"One must do things by oneself sometime, mustn't one?' I never had before — I didn't much want to now — but I thought: 'It's now or never. Either I cling to everything that's safe and that I know, or else I develop more initiative, do things on my own.' And so it was that five days later I started for Baghdad," Christie writes in An Autobiography of why she made the journey to Syria following her divorce, in 1928, from Archie. This, after a mysterious 11-day disappearance she never discussed, that's helped Christie herself continue to be a figure of fascination — most recently in speculative novels like The Mystery of Mrs. Christie and The Christie Affair, and TV movies like Agatha and the Curse of Ishtar, which imagines her exploits with Max on a dig in Iraq. 
Influential and Perennially Popular
The Queen of Crime published her first novel The Mysterious Affair at Styles just over a century ago, and today remains the world's most translated author, in more than a hundred languages (and 2 billion copies sold). It sometimes feels as though there are just as many adaptations: Hugh Laurie's much-anticipated upcoming series of Why Didn't They Ask Evans? (on Britbox, April 12) comes on the heels of a rash of darkly psychological Sarah Phelps adaptations for the BBC, and comedian David Walliams attempted revival of Tommy and Tuppence Beresford adventures.
Even past, present and future projects that aren't Christie have her fingerprints: classics like Stephen Sondheim and Anthony Perkins's playful 1973 destination-cruise-turned-deadly game The Last of Sheila owe her a debt; The Afterparty (currently on AppleTV+) remixes her sensibilities in a mansion house party murder-mystery; and the latest teasers from filmmaker Rian Johnson suggest Daniel Craig's next outing as Benoit Blanc in the forthcoming Knives Out sequel will be a floating affair.
RELATED: