"Ideas Breathe Life Into Democracy:" Criminal Defence Lawyer Marie Henein Rocks ideacity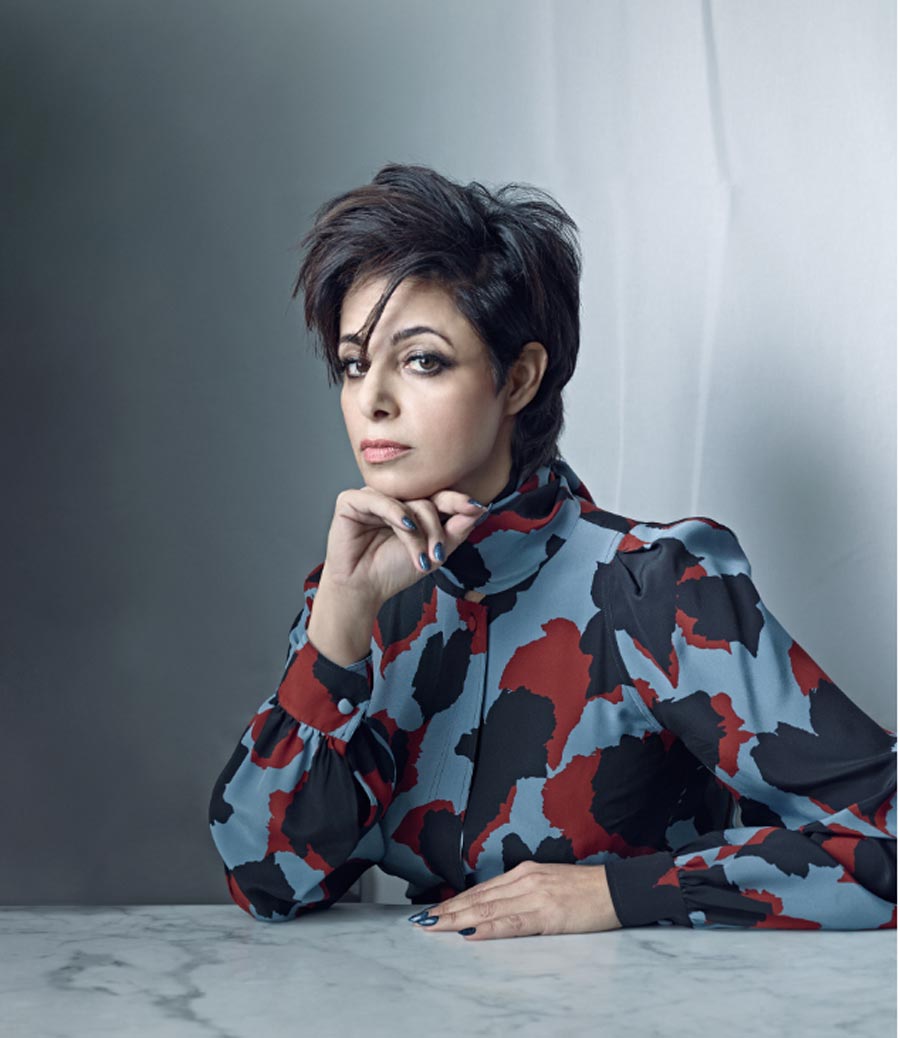 Photo courtesy of ideacity
The 2020 ideacity conference may not be taking place due to the COVID-19 pandemic, but that doesn't mean that the conversations and ideas stopped flowing. This week, on June 17, 18 and 19, ideacity is offering a free livestream replay of the 2019 conference — the 20th anniversary year — and all you have to do is click here to register. And on Thursday, following the free livestream, 2019 conference attendees can log on and join ideacity founder Moses Znaimer in conversation with Martine Rothblatt, creator of SiriusXM Satellite Radio & CEO of United Therapeutics.
To get you warmed up for the livestream replay, we're revisiting some of our favourite stories from the 2019 ideacity conference. Today, we look back on our interview with rock star criminal defence lawyer Marie Henein, who appears on Wednesday's ideacity live stream.
My young granddaughter wants to be a princess when she grows up.
I want her to be Marie Henein.
The truth is, I want to be Marie Henein.
The rock star criminal defence lawyer captivated the audience at Moses Znaimer's ideacity Wednesday the way she captivates and convinces judges, prosecutors and juries in many of Canada's highest profile trials: CBC star Jian Ghomeshi, former Nova Scotia premier Gerald Regan, Vice-Admiral Mark Norman.
Former Ontario attorney general Michael Bryant said she seemed to "channel Hannibal Lecter." Hockey coach David Frost called her "my shark."
Toronto Life dubbed her the "smartest, toughest, most sought-after defence lawyer in the city."
I admit it: I was intimidated about interviewing her after her ideacity talk (watch above).
And so my first question to her was "What intimidates you?"
"That's a great question," she replied.
It took her awhile to come up with an answer.
That's not surprising.
It's pretty obvious that not much, if anything, intimidates Henein.
"I wouldn't say I find people intimidating," she said, thoughtfully.  "I'm not a person who's intimidated by things or people. I don't see things or people in that way. That doesn't mean I'm brave. If I can't do something, I live with the fact that I can't do it. I'm not afraid of failure and I'm not afraid of success, but most importantly I'm not afraid to try."
Asked to sum up her career in two sentences — she's been known to ask others to sum up their position in two sentences — she didn't hesitate.
"I would say it's been fulfilling, surprising but, most importantly, meaningful to me. Every day I get to walk into a courtroom, which is the place I'm most comfortable, and work in an environment where the majority of the time everyone is trying to do the right thing and get to the right answer."
On stage, she came across as, surprisingly, a highly persuasive, electable liberal politician.
She spoke about the urgency of maintaining and protecting "the decency and politeness of Canadian society" in an increasingly indecent, disruptive world polluted by "populist seepage" and "a concentration of power," with "politicians trading on fear."
Democratic dialogue, she said, is being "replaced by a digital screaming match" without "time to make evidence-based decisions."
She warned that we're "failing to provide a counter-narrative."
"Liberal outrage won't work."
We have to figure out, she insisted, "how to quell the panic." Adding at the close of her talk a remark which resonates with the spirit of the conference, "ideas breathe life into democracy."
I asked her whether she'd consider entering politics and running for office. I could see her as the first elected female Prime Minister of Canada.
She seemed amused by the idea.
"I love politics," she said. "But I can't see the day a 53- almost 54-year old Arab Canadian female is going to get elected."
Henein was born in Egypt to a Maronite Christian family.
Also she said, with sarcasm, "I actually believe that, contrary to what a lot of people say, being qualified for a job is a good thing. Politics is a lengthy commitment. You need to educate yourself and be committed."
There's another obstacle in the way of Henein going to Ottawa and one that comes close to summing up who she is.
Call it stubbornness. Or call it integrity.
"I don't like following party lines or being asked what I'm going to say. I don't like being vetted. I don't like decisions being made on what's going to get you elected. I wouldn't care if i was elected again. That's not how I would make decisions."
She adds, "I just wish people would do their jobs without fear of not being liked."
How, when so many women are taught that being likable is what matters most — when Hillary Clinton was criticized for not being likable — does Marie Henein not care whether she is seen as likable?
Growing up, she said, "I had the incredible fortune of being allowed to be who I am. I'm not a fuzzy person. It's not how I'm made. I never grew up with the idea that to have value you have to have everybody like you."
 She adds, "I've been comfortable in my own skin even though I'm flawed left, right and centre. I know what I am and what I'm not."
What she is, of course, whether she likes it or not, is a powerful role model for women at a time when so many women are leaving the legal profession.
"Women have been driven out of the professions in general," she said. "They've been criticized for being too shrill, or too aggressive or too ambitious. They've been denied the opportunities they need to excel, to make connections, to be upfront and centre. Those connections have been forged excluding us."
As well she said, "Women are not getting what they need. Nobody leaves a job they find fulfilling."
The wife of a lawyer and mother of two sons, she calls the much discussed work-life balance  "a delusion."
"It's ridiculous and unachievable. All it means is that you, the woman, have to balance everything. It's saying, 'Do everything at work, but make sure you meet all your family obligations as well.' It's impossible. So women make a choice. We're pushing them out [of the workplace]."
Henein, of course, is staying the course. With her love of the courtroom as a context for her killer intellect, it's doubtful that she'd choose another path.
But if she ever does enter politics, she's certainly got my vote.
ideacity, Moses Znaimer's (founder of Zoomer Media) annual conference has become known as Canada's "Premier Meeting of the Minds." Click here to register and watch the livestream replay of the 2019 conference.