Alex Trebek Restarts Chemotherapy After "Numbers Went Sky High"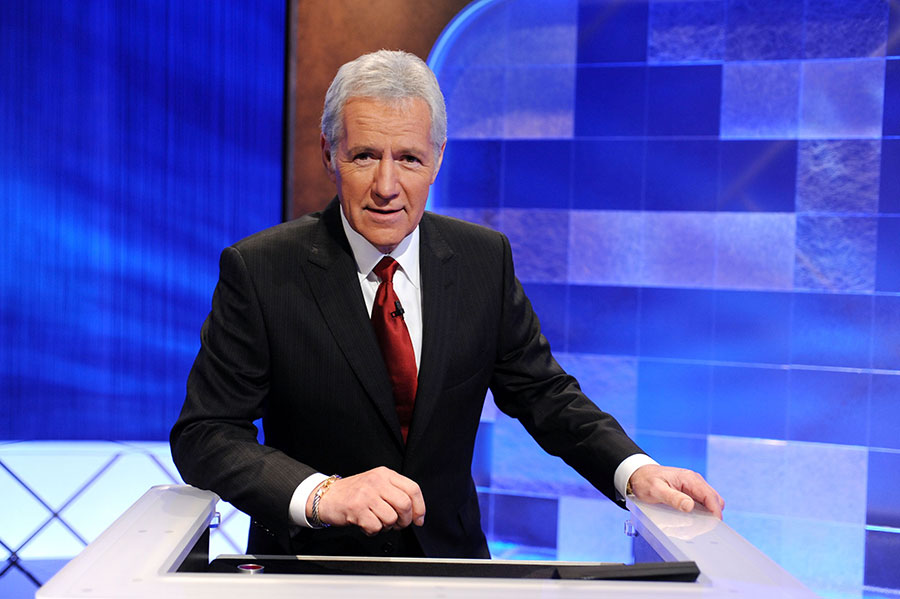 Photo: Amanda Edwards/Getty Images
Alex Trebek has restarted chemotherapy on his doctor's orders.
On Tuesday, the Jeopardy! host told Good Morning America (GMA) he had been "doing so well" after his first round of chemotherapy for Stage 4 pancreatic cancer, but recently started losing weight.
"I lost about 12 pounds in a week," Trebek said. "And my numbers went sky high, much higher than they were when I was first diagnosed. So, the doctors have decided that I have to undergo chemo again, and that's what I'm doing."
Trebek, 79, had started the next phase of his treatment, which involved immunotherapy.
Only a few weeks ago, he announced in a preview for season 36 of Jeopardy! that his chemotherapy was over and that he was "on the mend"
Watch the trailer for season 36 below.
In May, Trebek also told People magazine that he was "near remission" according to his doctors.
"It's kind of mind-boggling," Trebek said at the time. "The doctors said they hadn't seen this kind of positive result in their memory … some of the tumours have already shrunk by more than 50 percent."
Facing the disease with unwavering optimism and a sense of humour, Trebek returned to the studio while undergoing treatment to tape new episodes only five months after his diagnosis, once quipping that he had no choice but to beat the disease.
"Under the terms of my contract, I have to host Jeopardy! for three more years," he said during taping.
However, during his GMA appearance on Tuesday, Trebek was more candid about the toll the disease has taken.
In addition to "excruciating pain" and bouts of extreme fatigue, the host opened up about the depression he experienced after his diagnosis.
"When it happened early on I was down on myself," he said in the GMA interview. "I didn't realize how fallible each of us is in his or her own way … I talk to the audience sometimes and I get teary eyed for no reason. I don't even bother to explain it anymore, I just experience it. I know it's a part of who I am and I just keep going."
And while the setback is no doubt a major blow to Trebek's potential recovery, he is still managing to remain positive, even on the subject of his own mortality.
"I realize that there is an end in sight for me, just as there is for everyone else. One line that I have used with our staff in recent weeks and months is that when I do pass on, one thing they will not say at my funeral is, 'Oh, he was taken from us too soon.'" Trebek told GMA. "Hey guys. I'm 79 years old. I've had one hell of a good life. And I've enjoyed it … the thought of passing on doesn't frighten me, it doesn't. Other things do, the effect it will have on my loved ones … it makes me sad. But the thought of myself moving on, hey folks, it comes with the territory.