Tributes Pour in For 'Quantum Leap' Star Dean Stockwell, Who Died at 85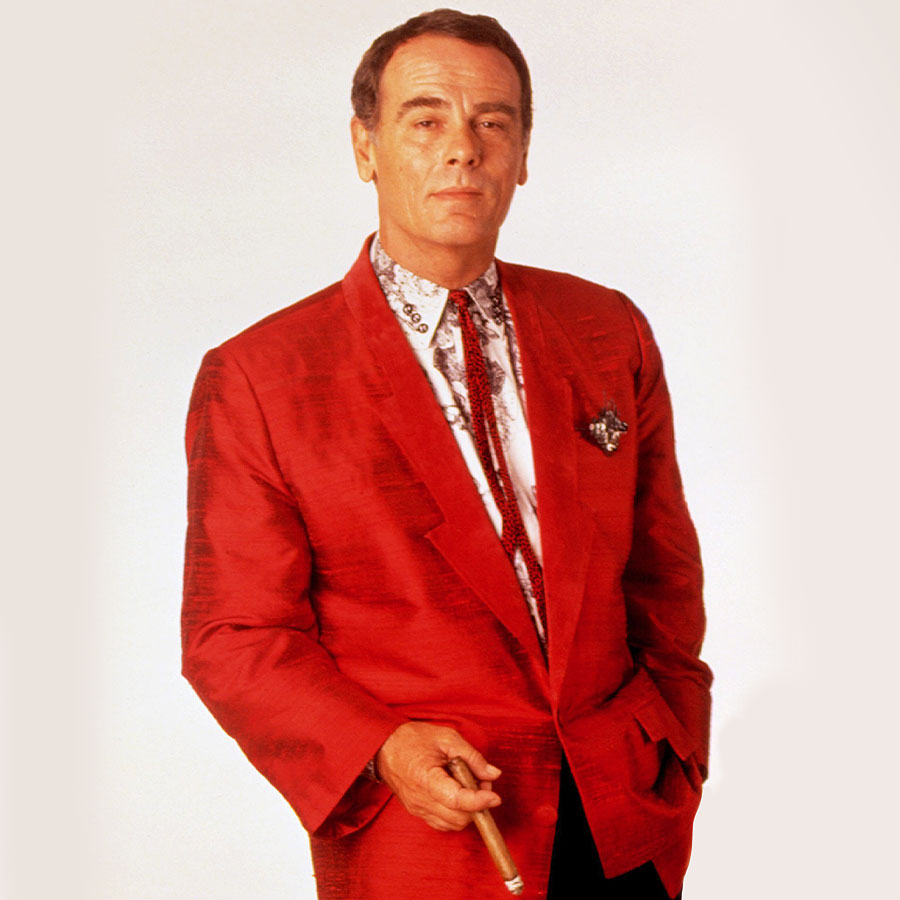 Dean Stockwell, seen above as Admiral Al Calavicci in the 1980s hit series 'Quantum Leap,' died of natural causes on Sunday at the age of 85. Photo: Everett Collection / Canadian Press
Dean Stockwell, the Oscar-and Emmy-nominated actor best known for his role as Admiral Al Calavicci in Quantum Leap, died at the age of 85 on Sunday morning. A rep for the family confirmed to Deadline that he passed peacefully at home of natural causes.
Stockwell's acting career, which spanned seven decades, began when he was a child. In 1945, the Los Angeles native worked with Gene Kelly and Frank Sinatra in the film Anchors Aweigh, but it was during his high school years that he became a major name with starring roles in the 1948 anti-racism parable The Boy With Green Hair and alongside Hollywood great Errol Flynn in the 1950 adaptation of Rudyard Kipling's Kim.
After a brief hiatus in his teens, and dropping out of university, Stockwell made the jump to big screen stardom in the 1959 courtroom drama Compulsion, starring alongside Hollywood legend Orson Welles. The role, which he had played on the Broadway stage as a young adult, earned him Best Actor honours at the Cannes Film Festival. Three years later, in 1962, he received the award again for his work in Sidney Lumet's film adaptation of Eugene O'Neil's Long Day's Journey Into Night.
Stockwell stepped away from acting at various points in his career, including a stretch in the 1960s, which saw him join a hippie community located in Topanga Canyon, outside of Los Angeles.
He took another break in the late 1970s and early 1980s to get his real estate and broker license, but in no way did that signal a transition to a second career. Instead, his return to acting marked the beginning of the most successful period of his on-screen career. In 1984, he co-starred in Wim Wenders' indie classic Paris, Texas and appeared in William Friedkin's To Live and Die in L.A a year later. The comeback also included roles in David Lynch's Blue Velvet and Dune. And in 1988, his role as a mafia boss in the comedy Married to the Mob earned him an Oscar nod for Best Supporting Actor. While he didn't win, Stockwell expressed how much the nomination meant to him.
"Some people might pooh-pooh it and say it didn't mean anything, but it does. It's really gratifying to get the recognition from your peers," he said, according to The Guardian.
It was in 1989, when he was 53, that he secured one of his most popular roles, as Admiral Al Calavicci alongside Scott Bakula, in Quantum Leap. The sci-fi series ran until 1993 and earned him a Best Supporting Actor Golden Globe and two other nominations, as well as four Emmy nominations.
From there, Stockwell worked steadily in TV and film, appearing in The Player, Air Force One and The Rainmaker on the big screen and in small screen sci-fi favourites Star Trek Enterprise and Battlestar Galactica. He retired from acting in 2015 following a stroke.
Following news of his passing, fellow actors, colleagues and friends took to social media to pay tribute to the late actor.