Why Incorporating Diversity Into Film Adaptations of Classic Literature Is Not Enough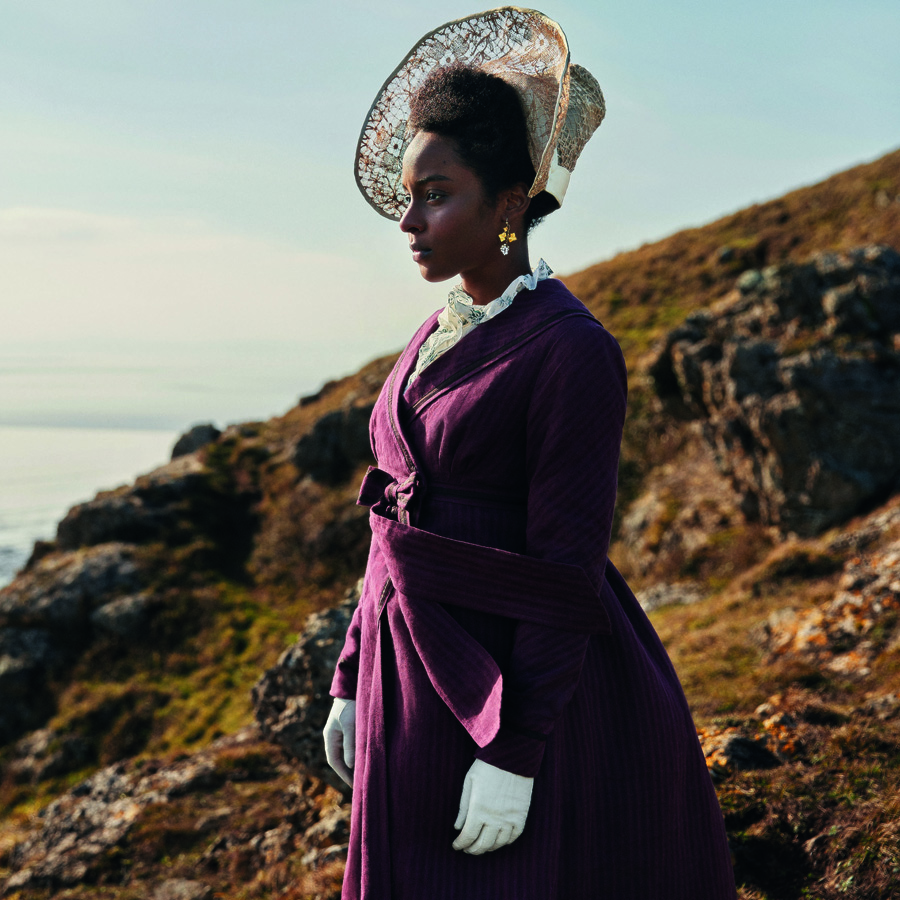 Entire episodes in the new television adaptation of Jane Austen's 'Sanditon' feature Miss Lambe, a "young West Indian of large fortune" played by actress Crystal Clarke (above), in adventures that explore the prejudice and racism of the gentry class in early 19th century England. Photo: Simon Ridgway/© Red Planet Pictures/ITV 2019
Despite the phenomenal popularity and success of Greta Gerwig's 2019 big screen adaptation of Little Women, some critics question whether, in the 21st century, the movie could, or should, have been less white. The debate about the danger of ascribing progressive instincts to older original works and their writers, and about moving beyond stunt casting and liberal woke tokenism, is worth thinking about as you settle in to watch the latest prestige period dramas. That's because many of the classic literary works adapted for the screen today feature racially diverse casting, balancing the effort to organically interpret the source material with an element of diversity without seeming heavy-handed and revisionist.
The eight-part series Sanditon (now on PBS Masterpiece), for example, expands on the unfinished novel Jane Austen began in the last year of her life. The 1819-set tale is about women and the challenges of money, matrimony, and real estate, but it's also set in a locale that deviates from Austen's previous novels — a British seaside resort called Sanditon that two entrepreneurial brothers attempt to develop amid a social landscape less constrained by class (even the construction foreman aspires to a higher profession).
Austen wrote a scant 12 draft chapters of the novel before her untimely death at 41 in 1817. For context, that material makes up roughly half of the first episode. The rest is freely adapted by Andrew Davies of the Bridget Jones movies and several Austen adaptations, including the famously racy 1995 BBC adaptation of Pride & Prejudice that gave Colin Firth his memorable turn as Mr. Darcy in clinging white linen after a swim.
In his forward to the Sanditon production notes, Davies promised, "a period drama that feels utterly fresh and modern." And while his version includes the requisite heroines with heaving bosoms and hunky suitors in snug breeches, as well as an imperious dowager wielding inheritance like a scythe, it also generously posits a less myopic Austen more engaged with late-Regency issues of imperialism, slavery, and colonialism, ascribing an awareness of the wider world and the changing society of the late 1810s. Key to that is how the Sanditon series features an expanded role for Georgiana Lambe, the black heiress written by Austen herself, as the story's rebellious secondary heroine.
According to Austen's novel, Miss Lambe, the resort's new arrival (played by Crystal Clarke in the adaptation) is "a young West Indian of large fortune" who has a maid of her own, while Davies elaborates on her untold backstory by revealing she's the daughter of a plantation owner and enslaved woman. There is not only a scene where the main ingénue heroine Charlotte realizes that slavery has not yet been abolished, but entire episodes that feature Miss Lambe in adventures that explore the prejudice and racism of the gentry class.
It's of a piece with a scene in another new literary adaptation — that of E.M. Forster's novel Howards End — when protagonist Margaret Schlegel's brother says plainly that her future husband's vast wealth is rooted in "the business of killing black Africans in the Congo." In this new four-part PBS Masterpiece adaptation from acclaimed playwright and filmmaker Kenneth Lonergan (Manchester By the Sea), subtext moves to the fore when he adds race to the critique of upper-class Edwardian hypocrisy. Actors of colour are cast not only as silent servants typical of period drama, but as members of the (supposedly woke) Schlegel family's extended social circle, including stage and screen actress Rosalind Eleazar as younger Schlegel sister Jacky.
Eleazar is also part of the race-inclusive main cast in the highest profile literary adaptation of the season: The Personal History of David Copperfield. The sprawling and freewheeling remix of the Charles Dickens picaresque from Armando Iannucci and Simon Blackwell (VEEP, The Thick of It) enjoyed a world premiere at the 2019 Toronto International Film Festival, and Iannucci, who also directed, explained his conspicuously inclusive casting choices as reflecting modern Britain and following the example set by the theatre, where colour-blind casting is common practice.
In his 2012 BBC special about Dickens, Iannucci argued that the celebrated author was more relevant than ever for contemporary readers. And in this new film, which opens in North America this spring, Dev Patel, a British actor of Gujarati Indian heritage, stars in the lead role while the catalogue of characters boasts other non-white actors like Benedict Wong in a comic turn as dissolute Mr. Wickfield and Eleazar playing his daughter. The movie swept the recent British Independent Film Awards, but its sole BAFTA nomination comes from those awards' newest category: Best Casting.
In an interview with the Press Association, Patel noted that "what Armando has done with the casting and the world, he has given it a buoyancy and an accessibility to kids like myself," calling it "representative of a modern Britain — the one that I grew up in."
Elsewhere, Netflix's upcoming Shonda Rhimes adaptation of Bridgerton, a Regency comedy of manners based on Julia Quinn's bestselling historical romance novels, has already generated headlines for its race-blind casting, while Hulu's forthcoming High Fidelity series transposes Nick Hornby's 1995 novel from London to Crown Heights, Brooklyn, with Zoe Kravitz in the music nerd role played by John Cusack in the 2000 film adaptation.
All bold reimaginings, to be sure, but the question is whether we need new versions of treasured white literary classics at all, especially when there are many other stories to be told. Excavating lesser-known works by non-white writers, or following in the steps of adaptations that became events, like The Color Purple, If Beale Street Could Talk and The Book of Negroes, would prove a great step. While inserting people of colour into white classics is a good start, a truly daring re-creation would involve more literary adaptations by, and about, non-white communities — ones that recentre them in the narrative in every way.