Meghan Markle Says She Suffered a Heartbreaking Miscarriage in the Summer: "An Almost Unbearable Grief"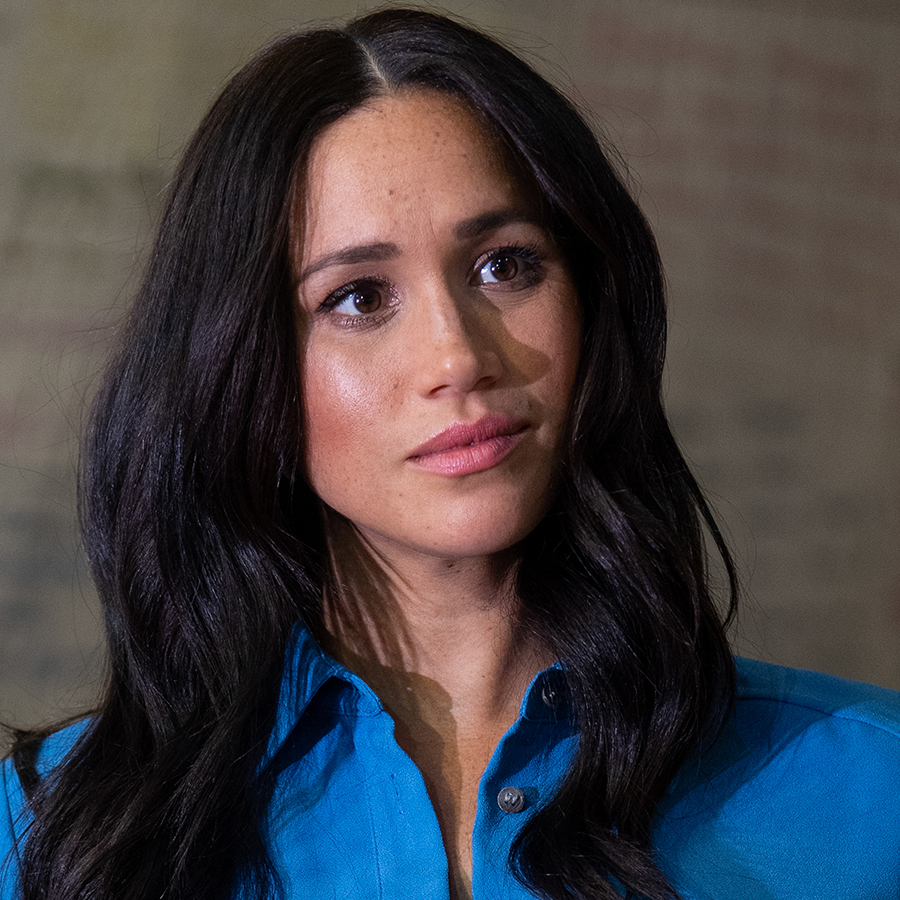 Photo: Pool/Samir Hussein/WireImage
The Duchess of Sussex revealed she had a miscarriage this past July, giving an intimate account of her traumatic experience in an opinion piece in the New York Times on Wednesday.
"I knew, as I clutched my firstborn child, that I was losing my second," the duchess wrote, in her essay titled "The Losses We Share."
Meghan, 39, has an 18-month-old son, Archie, with her husband, Prince Harry.
The reason for coming forward with her story, she said, was to break the "taboo" long associated with miscarriage, one that in many cases is passed down from generation to generation. This is despite the fact that as many one in four women suffer a miscarriage.
"Losing a child means carrying an almost unbearable grief, experienced by many but talked about by few," she wrote, adding, "In being invited to share our pain, together we take the first steps toward healing."
The duchess openly described her experience, saying how tragedy struck on a "morning that began as ordinarily as any other day: Make breakfast. Feed the dogs. Take vitamins. Find that missing sock. Pick up the rogue crayon that rolled under the table. Throw my hair in a ponytail before getting my son from his crib.
"After changing his diaper, I felt a sharp cramp. I dropped to the floor with him in my arms, humming a lullaby to keep us both calm, the cheerful tune a stark contrast to my sense that something was not right."
Hours later, she said, she "lay in a hospital bed, holding my husband's hand. I felt the clamminess of his palm and kissed his knuckles, wet from both our tears. Staring at the cold white walls, my eyes glazed over. I tried to imagine how we'd heal."
The couple had shared the news with the Royal Family before the publication. It's been reported that a spokesman for the Queen declined to comment on the miscarriage, calling it a "deeply personal matter" and Vanity Fair Royal Editor Katie Nicholl said, "The Royal Family were very supportive about it. They were aware of what had happened. Harry was in constant touch with them over the summer, and they knew what they were going through."
And Prince Harry's uncle Charles Spencer, the brother of his late mom, Diana, said in an interview, "I can't imagine the agony for any couple losing a child this way." He added, "It's so very, very sad. And of course … all thoughts with them today."
"Perhaps the path to healing begins with three simple words: Are you OK?"
In the essay, Meghan also recalled her 2019 South Africa royal tour with Prince Harry when she was asked "Are you OK?" in her famous interview with ITV's Tom Bradby for the documentary Harry & Meghan: An African Journey.
"Thank you for asking," she answered, candidly. "Not many people have asked if I'm OK."
At the time, her remark provoked its share of backlash, with critics saying the timing of it was inappropriate, considering she was on an official government-funded trip to help young women to escape poverty and the unacceptable levels of violence, including rape, against them. However, the duchess later explained that as a new mother, she was simply exhausted from the long tour.
"I was tired," she said of the interview. "I was just about to give Archie a bath. I was exhausted." And because she was still breastfeeding,  it meant that "between every official engagement, I was running back to make sure our son was fed."
Her comment was also interpreted by some as a thinly veiled lashing out to other members of the Royal Family for not giving her enough support. And to muddy the waters further, Harry and Meghan had recently launched legal allegations against several U.K. publications over printed extracts of a private letter from Meghan to her estranged father, Thomas Markle, as well as alleged illegal interception of voicemail messages.
Now, in her essay, the Duchess of Sussex says that the journalist's question has helped her in dealing with her loss.
"Sitting in a hospital bed, watching my husband's heartbreak as he tried to hold the shattered pieces of mine, I realized that the only way to begin to heal is to first ask, 'Are you OK?'" Meghan wrote.
She then shared that she hopes more people will open up with others and to not be afraid to ask, simply, if they are OK: "We have learned that when people ask how any of us are doing and when they really listen to the answer with an open heart and mind, the load of grief often becomes lighter — for all of us. In being invited to share our pain, together we take the first steps toward healing."
And alluding to the ongoing pandemic as well as the current polarizing in the U.S., "As much as we may disagree, as physically distanced as we may be, the truth is that we are more connected than ever because of all we have individually and collectively endured this year.
"We are adjusting to a new normal where faces are concealed by masks, but it's forcing us to look into one another's eyes — sometimes filled with warmth, other times with tears. For the first time, in a long time, as human beings, we are really seeing one another. Are we OK? We will be."
Interestingly, in the byline of the New York Times piece, Meghan also indicated her new job: "The writer is a mother, feminist and advocate."
We'll all be better off for it.
For Canadians looking for support after miscarriage, go here.