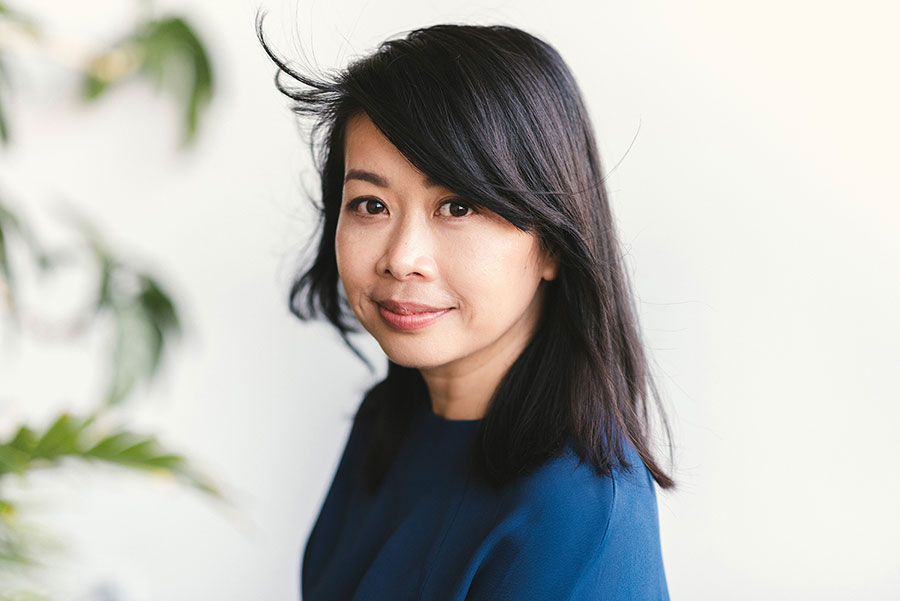 Poet Souvankham Thammavongsa, who was born in the Loa refugee camp in Nong Khai, Thailand and raised in Toronto, has been named the winner of the 2020 Scotiabank Giller Prize for her collection of short stories about the immigrant experience called How to Pronounce Knife. Photo: Sarah Bodri/Penguin Random House Canada
>
The Scroll
Souvankham Thammavongsa Wins 2020 Scotiabank Giller Prize
/ BY Athena McKenzie
/ November 10th, 2020
---
Poet Souvankham Thammavongsa has won the 2020 Scotiabank Giller Prize for her debut book of fiction — the short story collection How to Pronounce Knife. The literary prize is the richest in Canadian fiction, with a purse of $100,000.
The jury's citation declared, "How to Pronounce Knife is a stunning collection of stories that portray the immigrant experience in achingly beautiful prose. The emotional expanse chronicled in this collection is truly remarkable. These stories are vessels of hope, of hurt, of rejection, of loss and of finding one's footing in a new and strange land."

Instead of the usual exclusive gala in a hotel ballroom, this year's Giller ceremony was a virtual event hosted by Canadian Will & Grace actor Eric McCormack — with a special appearance by his new moustache — and finalists joining by video. Highlights included two performances by Diana Krall, as well as frontline healthcare workers reading from the short-listed works. You can watch the entire 2020 Giller ceremony in the video below.
The physical award was handed off at the door to Thammavongsa's condo in Toronto. In her acceptance speech — which you can watch below — the author describes herself as a product of the small presses of Canada, who first published her poetry books. In thanking the jury, she admitted she did not envy them having to make the decision. 
"It must have been a difficult one. I am so thankful to my fellow nominees … your brilliance is why this means so much." 
This year's jury — Canadian authors Mark Sakamoto, Eden Robinson and David Chariandy, Canadian British novelist Tom Rachman and Claire Armitstead, literary critic for The Guardian — read 118 submissions before selecting a long list, then narrowed it down to five finalists.  
The remaining finalists will each receive $10,000. They are Emily St. John Mandel for The Glass Hotel, David Bergen for Here the Dark, Shani Mootoo for Polar Vortex and Gil Adamson for Ridgerunner.
> MORE THE SCROLL